Via Bloomie:
Mortgage lenders are preparing for the biggest wave of delinquencies in history. If the plan to buy time works, they may avert an even worse crisis: Mass foreclosures and mortgage market mayhem.

Borrowers who lost income from the coronavirus — already a skyrocketing number, with a record 10 million new jobless claims — can ask to skip payments for as many as 180 days at a time on federally backed mortgages, and avoid penalties and a hit to their credit scores. But it's not a payment holiday. Eventually, they'll have to make it all up.

As many as 30% of Americans with home loans – about 15 million households –- could stop paying if the U.S. economy remains closed through the summer or beyond, according to an estimate by Mark Zandi, chief economist for Moody's Analytics

"This is an unprecedented event," said Susan Wachter, professor of real estate and finance at the Wharton School of the University of Pennsylvania. "The great financial crisis happened over a number of years. This is happening in a matter of months — a matter of weeks."

"I expect policy makers to do whatever they can to hold the line on a financial crisis," Kapfidze said. "And that means preventing foreclosures by any means necessary."
That's all well and good. But while all of these bank holidays are going on how are they making any money?
Here are the jobless claims:
In the week ending March 28, the advance figure for seasonally adjusted initial claims was 6,648,000, an increase of 3,341,000 from the previous week's revised level. This marks the highest level of seasonally adjusted initial claims in the history of the seasonally adjusted series. The previous week's level was revised up by 24,000 from 3,283,000 to 3,307,000. The 4-week moving average was 2,612,000, an increase of 1,607,750 from the previous week's revised average. The previous week's average was revised up by 6,000 from 998,250 to 1,004,250.
Expect millions more job losses yet ending in 15% unemployment, according to Goldman. Far above the GFC.
As we've said from the outset, this crisis did not begin with the banks but it will end with them.
The same is coming to Australia, despite the DoleHider policy.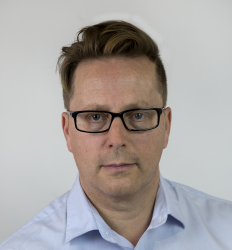 Latest posts by David Llewellyn-Smith
(see all)