Via Business Insider:
The number of new listings has surged in recent weeks, according to Domain figures supplied to Business Insider Australia, as options for renters swell.

"Listings on the rental market jumped pretty much in all states and one of the reasons behind that we think is that Airbnb and other short-term listings are now coming back onto the long-term rental market," Domain economist Trent Wiltshire told Business Insider Australia. "On top of that, we're seeing people are also moving back home and share houses are breaking up because people are worried about their jobs or struggling to pay their rent."

"People have also likely gone back home overseas as well is probably another factor. In combination, we're certainly seeing more rentals hitting the market."

While realestate.com.au declined to share its figures, the overall picture from Domain is pretty staggering. Nearly 40,000 new homes have been listed nationally in the last two weeks, almost 8,000 or 20% more than this time last year.

In Tasmania, Australia's smallest state and one of it's most tourism-reliant, there's been an astounding 58% surge. Meanwhile, the country's three big eastern states, Victoria, New South Wales and Queensland, have collectively seen more than 30,000 new rentals emerge, a 25%, 21%, and 18% jump on last year respectively.
This is the tip of the iceberg:
the pipeline of construction is still huge;
immigration is going to turn negative as temporaries go home, given no jobs;
ditto international students;
AirBnB is stuffed with borders closed;
unemployed people everywhere will return to parents.
Moreover, this enormous rent reduction will be just as prevalent across commercial property as:
SME's collapse gutting retail;
working from home turns structural shift gutting office;
supply side shocks gutting factories.
This mass rental property glut will last for the rest of this year and there is no saying that any of it will simply reboot at the end of 2020. The politics of international students and immigration are going to be thrown high into the air by structurally higher unemployment.
The damage to rental market structure will also be permanent, via Gottiboff:
First, medium-sized managers are being told by tenant after tenant– many of whom are large overseas companies — that the tenants do not plan to pay rent for six months, taking advantage of the Prime Minister's edict that there can be no evictions.

The managers must then go to their financiers, bank or non-bank, explaining what has happened. The lenders may accommodate them, but it has shattered confidence and makes it likely that values will not return to the old levels after the crisis is over. Lenders either in the short or longer term will require more asset cover and that usually means sales.

On the other side of the "dog-eat-dog" game, some of the larger centres feel they have strength and are treating their smaller tenants harshly, making it very hard to gain rent relief. I am hearing some terrible stories.
Australia is on the verge of an extraordinary structural rental shock that will flow through to capital values.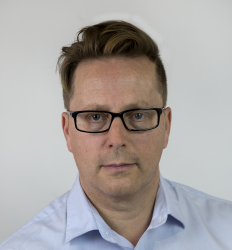 Latest posts by David Llewellyn-Smith
(see all)