Karen Middleton did a good job of rounding up the usual suspects on the weekend to get their views of the future of the Australian economy.
Lost on her, and them, was the irony that this is the same group of dills that got us into a mess in the first place, so their efforts at repair are more amusing than useful:
Beyond the immediate challenges, though, are even more wicked dilemmas about how to restart an economy going into "hibernation" and how it will look when it wakes up.

"We spent money to buy jobs," says Chris Richardson, partner at Deloitte Access Economics. "As we head into recovery, you don't want the engine of the economy to go cold. It's really hard to get that started again."

A few certainties are emerging. The free movement of people around the globe won't resume for a long time.

…Are we too reliant on other countries for supplies, especially China? Do we have enough capacity for self-reliance in essential services such as health, energy and transport?

"Do we have a strategic oil reserve?" Richardson asks. Innes Willox, chief executive of the Australian Industry Group, points to a lack of refining capability. He says the crisis has brought all of these questions into stark relief.

"Defence companies were getting very jumpy when China was in the depths of its situation because they weren't getting supplies of nuts and bolts," he says. "It's as simple as that."

…In these circumstances, the massive spending prompts some to ask: How are we going to pay for it?

…"I don't give a damn about the government debt number at the moment," says Stephen Koukoulas, managing director of Market Economics and former adviser to prime minister Julia Gillard. "But when this finishes, we will need to have a bit of a look at it."

…Innes Willox also sees a need to look at tax. "I think there are going to be radical suggestions, whether we like it or not," he says.

As the nation tries to pull itself out of a deep recession – some say, depression – there will be no appetite for austerity. The government has vowed to press on with stages two and three of income tax cuts, legislated for two and four years hence.

Both Willox and John Roskam say they could mount an argument for cutting the corporate tax rate to get business moving. Roskam also says this underscores the need to scrap regulatory red tape and that jobs must now be prioritised above all else, including environmental protection. "This has done what Adani couldn't do: put jobs ahead of the environment," he says.

…Stephen Koukoulas agrees. "We have a big shift to the left in how things are running," he says, "because even these rusted-on Thatcherites and Reaganites are saying governments have an important role to play."

…On Thursday, the government announced childcare would be free for six months for parents working during the crisis. It has also raised the rate of the unemployment benefit with a new supplement – a move economists and analysts across the spectrum say will be virtually impossible to wind back, not least because such a cross-section of interests had been calling for a rise.

"That was our standout failure in the land of the fair go," says Chris Richardson. "We were spectacularly unfair. I think that will change."

…Economists are divided on whether partial nationalisation may have to be considered in some sectors. Richardson says under some circumstances it might have to be. "Governments state and federal need to ask what's strategic, what's vital, what's not going to be there on the other side," he says. "And we should step in … It's temporary nationalisation."

…Sally McManus, the secretary of the Australian Council of Trade Unions (ACTU), says they should pay more tax, for a start. "A lot of these big companies don't actually pay tax in Australia and yet when there's a crisis, they're the first people to put their hands out," she says.

…There is a live debate about whether Australia's economy will remain as open to the rest of the world after this crisis.

There is now also a question of whether Australia is too reliant on imports and on particular markets for exports. But Stephen Koukoulas doesn't think the Covid-19 pandemic will dramatically affect globalisation.

"Other than international travel, I don't know that this is a globalisation question," he says.

There is consensus that it will prompt a rethink on supply chains.

McManus and Willox want greater focus on self-reliance in manufacturing. "We are an island," McManus says. "We need to be self-sustaining."

But Willox says that means people will have to pay more.

McManus says the crisis has also exposed workforce over-casualisation.

She argues nations can get away with it through years of growth but not when there's a crisis. "Suddenly, all the weaknesses get exposed," she says. "Hopefully our society is a lot less tolerant of this as well."

Even the IPA's John Roskam says the social safety net needs to be expanded and the boost should stay. He argues there should also be a higher age pension – and a lower minimum wage.
Meanwhile, at Domain, comes another member of Team Dill, George Megalogenis:
There is a delicate balance to be struck once the pandemic passes, between re-engagement and a new form of Australian aloofness. The world can't be the same as it was, because nations will practice a form of self-isolation for a number of years to come. They will want to avoid both reinfection and the loss of sovereignty through dependency on others for basic supplies. This will reduce both the flow of people and goods around the world.

This might inoculate Australia from Chinese overreach, and further American retreat, because we will be forced to make our own luck. The question we have been dreading for the best part of the 21st century – to choose between the US and China – might answer itself for the time being with "none of the above".

There will be a price to pay whether we know it or not. China's short-term interests will be to reclaim as many of its citizens from Australia as possible for its reconstruction. Our universities, which have been our third-largest export earner after coal and iron ore, will be the first to feel the loss. In time the exchange of minerals and migrants might work to our advantage again.
And there you have it. If there was ever a sadder sack of pseudo-intellectual gasbags I'm yet to see it!
Collectively this great waste of breath represents a single broken ideology:
open borders;
extreme immigration;
financialisation, Dutch disease and de-industrialisation;
wage and industrial relations destruction, and
above all, interests!
Not one them can hold his or her head up as the virus exposes the follies of all. It doesn't matter if they come from the fake left or fake right. It's the same thing. Failed globalism, property bubbling and de-industrialisation.
All Anglosphere economies have suffered degrees of the disease but nobody but Australia turned it into a radical experiment in economic dependency. Australia's manufacturing GVA versus GDP is now 5.5%, half or worse of our peers (scroll over to see country names):
So, how do we fix it?
First, sweep this intellectual dross into the sea.
Second, do what we should have been doing all along. Create markets that deliver benefits to Australians via meritocracy, economic diversity and productivity.
Here are a few tips. The Morrison Government will need to work on two fronts, micro and macro. On the micro it must:
identify which areas of global supply chains it is no longer tenable to outsource. These segments must be actively incentivised with investment and research tax forgiveness;
create industrial relations regimes that do the same with both unions and bosses on board;
slash international student intakes and invest in, rather than debauch, education, and
rejig bank capital rules to boost business lending over mortgages.
On the macro it must:
slash immigration in half and collapse temporary visa categories;
deliver cheap energy via tough gas reservation, pipeline regulation and a big green 'new deal';
adopt an all of government policy for a lower AUD and higher productivity which includes cutting things like franking credits and negative gearing plus having higher mining taxes, and
use tariffs or behind the border protections on specific supply chains.
These measures will begin to transition the economy from being overly reliant on Chinese demand and supply plus mortgage credit, to one that has more internal production drivers that are competitive and self-sustaining. The same measures will balance out the benefits to both capital and labour to make it politically viable.
There is no need to disengage further from what is left of retreating globalisation. But we must engage more fully with the US empire and be much more assertive with the Chinese version. Trump will pass. Xi will not. There is no middle course.
You will notice that such a project requires sacrifice by all. Therefore the greatest single challenge to making it work is the communication of the national interest project to the people.
A leader is needed that can win them to the cause, as well as silence the dills.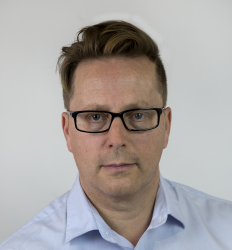 Latest posts by David Llewellyn-Smith
(see all)