Former deputy secretary of the Department of Immigration, Abul Rizvi, has launched a well thought out plan to extend emergency welfare support to the millions of temporary visa holders trapped in Australia without work:
The JobKeeper Payment is a massive tourniquet for the Australian economy and society. But for over one million temporary entrants, the allowance is a gun to their head…

Precisely because it encourages employers to maintain their Australian and New Zealand citizen workforce, very few employers will have an incentive to retain any employee who is the holder of a temporary entry visa other than NZ citizens…

The allowance will dramatically accelerate the sacking of temporary entrants such as:

around 500,000 international students;
140,000 working holidaymakers;
120,000 skilled temporary entrants;
90,000 temporary graduates;
over 200,000 bridging visa holders, most of whom are either partner visa applicants or asylum seekers; and
over 16,000 temporary protection visa holders.
In addition, there are around 60,000 overstayers as well as an unknown number of people on visitor visas — as we do not know how many of the 600,000 visitors in Australia in December 2019 have gone home…

Unless the Federal Government acts soon, it will have created a humanitarian disaster within Australia…

First, the immigration minister should announce regulations implementing a blanket rule automatically providing all temporary entrants in Australia – including visitors currently in Australia – whose visas will expire before 30 June 2019, with a new visa of the same type they currently hold, with validity until 31 August 2020…

Second, the health minister should create a new Medicare item enabling all temporary entrants and overstayers to attend a doctor – including by telehealth if appropriate – at no cost if they have flu symptoms or may have been in contact with someone who has recently returned from overseas…

Third, the social services minister should issue regulations enabling all temporary entrants with work rights currently in Australia – including NZ citizens and visitors if they must self-isolate – with access to special benefits until 31 July 2020, given many will lose their jobs and will find it difficult to get home…

Fourth, the social services minister should issue regulations providing a once-off payment equal to the cost of a flight home for temporary entrants (including visitors, overstayers and unsuccessful asylum seekers) without the financial capacity to get home…

Arrangements with relevant foreign governments to compensate the Australian Government for these payments should be negotiated…

The treasurer should extend the job keeper allowance to any temporary entrant currently working in critical occupations such as health and aged care…

Sixth, the immigration minister should then introduce a regulation enabling any temporary entrant working in these occupations to be able to secure a further 12-month visa of the type they are currently on by applying entirely online or over the telephone and on a no-application-fee basis…

Seventh, the immigration minister should increase places available for partners of Australian citizens and permanent residents in the 2019-20 and 2020-21 migration program. This should be possible without increasing the overall program as there will likely be a large shortfall in the overall program due to the coronavirus…

Finally, noting it will not be possible to deliver the Offshore Humanitarian Program in 2019-20 or likely in 2020-21, the immigration minister should fast track permanent protection visas for the over 16,000 long-term temporary protection visa holders in Australia to take up the places freed up.

It is well beyond time that the Coalition Government recognised there is zero chance these people will ever be able to go home, so there is no point keeping them on temporary protection visas.

The Morrison Government needs to act on the above urgently to avoid a humanitarian disaster.
It's hard to disagree with Abul Rizvi on this issue. The last thing Australia wants is a humanitarian disaster within our borders, including large numbers of impoverished and homeless temporary migrants. We want them to self-isolate to help contain the virus, just like Australian permanent residents are being required to do.
We also want temporary migrants to return home wherever possible, which Abul Rizvi has catered for in his plan.
However, beyond the immediate crisis, the Australian Government must take concrete steps to reduce Australia's immigration intake, both temporary and permanent.
The number of temporary migrants with Australia has hit absurd levels, with 2.3 million in the country as of late 2019, up 640,000 (38%) since 2012: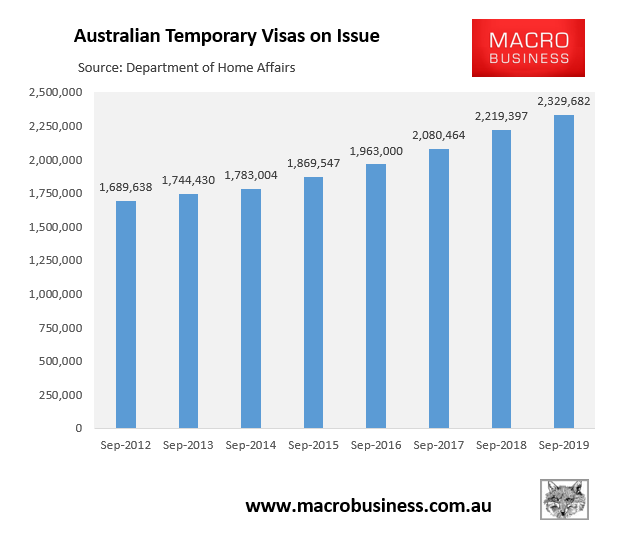 This deluge of temporary migrants, many of whom are key targets for wage theft and exploitation, and have been paid at below market rates, are a prime reason why Australian wage growth has remained stillborn and there is so much labour overcapacity across the economy.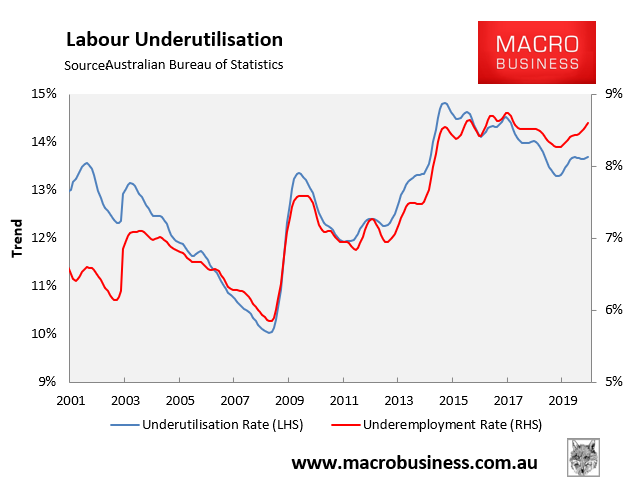 They have also helped to crush-load Sydney and Melbourne.
Permanent migration also needs to be significantly lowered. With potentially millions of Australians soon to become unemployed, the claim that Australia is experiencing skills shortages and requires a massive (108,000-strong) skilled migration intake is unambiguously bunk.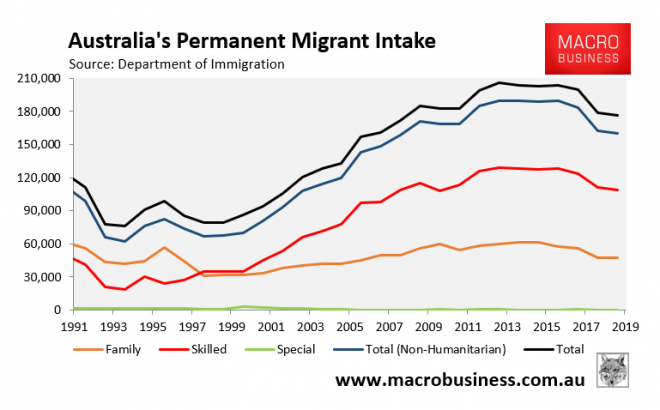 With mass unemployment looming, the last thing Australian workers need is to be competing for scarce jobs with huge numbers of migrants.
Once the coronavirus crisis has passed, and air travel has resumed, the federal government must send a significant proportion of "temporary" migrants back to their home countries, as well as slash the migrant intake.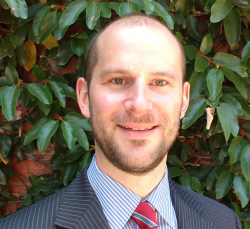 Latest posts by Unconventional Economist
(see all)