Statistics New Zealand has released retail sales data for March, which shows that supermarket sales have boomed while virtually every other category of spending collapsed:
Groceries had record-high sales in March, but retail card spending fell across the board during the month from clothes to fuel.

Total retail sales fell $231 million (3.9 percent) in March 2020, after adjusting for seasonal effects, the biggest fall on record in both percentage and dollar terms.

"Efforts to slow the spread of COVID-19 in the last couple of months led to the closure of all non-essential businesses and people were told to stay at home from midnight March 25," retail statistics manager Sue Chapman said.

"This hit hospitality hard. Restaurants, cafes, and bars, as well as hotels, motels, and other accommodation, saw sales drop sharply."

Spending on hospitality fell the most of any retail industries in dollar terms, with $338 million (30 percent) less spent on eating out and staying in hotels and motels.

Groceries (consumables) sales jumped $376 million (17 percent) in March.

"This is the largest dollar value and percentage increase in grocery sales since the retail card spending series began in 2002," Ms Chapman said.

"Supermarkets remain open as an essential business and there have been widespread reports of people stocking up on food as the month progressed."
While the ABS has yet to release its retail sales data for March, its preliminary data for February – albeit before the lockdown was implemented – also revealed booming grocery sales offsetting weakness elsewhere.
I can't say I am surprised, given the stockpiling and panic buying that stripped supermarkets shelves.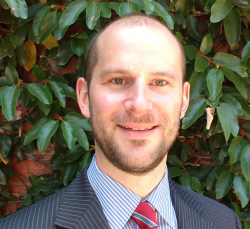 Latest posts by Leith van Onselen
(see all)