Via AFR:
When AustralianSuper chief executive Ian Silk puts the case for possible Reserve Bank of Australia liquidity support for industry super funds, he points to the fact that the financial system is in unchartered territory.

He says if the Treasury's estimate of a $27 billion drawdown of super savings by millions of Australians proves accurate, the industry will probably sail through with no liquidity issues.

But if Treasury is wrong and the figure is more like the $40 billion to $50 billion estimated by actuaries Rice Warner Silk, there will almost certainly be industry funds in need of emergency liquidity.

"I think any discussion about it, including Murray's comment about moral hazard, has to be seen in the context that as far as I see it, this has never happened before, that people have been able to take significant amounts of money out with virtually no notice," Silk says in an interview with Chanticleer.
Is it a "black swan" Silkie?
Why even interview this bloke? His views are so coloured that they are useless to anyone but himself.
A business based upon nothing but the mandated flow of savings should NEVER have a liquidity issue. If some funds have gotten over-leveraged owing to a failure to manage the business cycle then they should cop it sweet. Sell assets, crystallise losses and face up to their poor performance with members.
All interests make this same "black swan" claim every time they mismanage a cycle. The shocks are always different but the cycle is always the same. The colour of the swan is irrelevant.
Super is a market. Let the losers feel its sting.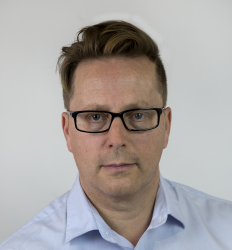 Latest posts by David Llewellyn-Smith
(see all)