Via The Guardian:
The city of Wagga Wagga has moved to formally sever ties with its sister cities in China, based on a report that claims the country's regime is responsible for "death and destruction" from the coronavirus outbreak.

The council vote was pushed through with the support of three conservative councillors, while others, including the city's mayor Greg Conkey, were absent or unable to vote.

Wes Fang, the Wagga Wagga-based Nationals member of the New South Wales upper house, last night said the decision was "nothing short of appalling".

Councillor Paul Funnell, the former president of the Democratic Labour party, tabled a report to Tuesday night's council meeting proposing to end the sister city relationship with Kunming, as well as friendly relationships with the city of Tieling and province of Jiangsu.

"We are therefore in relations with the totalitarian communist regime of the People's Republic of China," Funnell said.

"This is the same Chinese communist government that delights in lies, subterfuge and coverups, for example by now trying to claim that the US military is responsible for the spread of Covid-19.

"This very regime has brought death and destruction across the world with Covid-19.

"If we don't sever ties with the afore mentioned (sic) anti-democratic organisations we are giving tacit approval to the PRC regime that what they are doing is alright, just by our ongoing relationship.

"We must show solidarity with all the victims of Covid-19, health care workers, frontline services, and also to our sister city and friends in places such as Fort Leavenworth in the United States. We must not show solidarity with the very regime that bears ultimate responsibility.

"Council must do the right thing and take a stance to demonstrate its rejection of the corrupt Chinese government that has caused such death, destruction and turmoil across the world."

Funnell did not immediately respond to a request for comment, but told the Wagga News that "arguing against communism is not racism".
No, it is not. Unless you work in Canberra, at the ABC comes Jieh-Yung Lo is a writer, commentator and director of the ANU Centre for Asian-Australian Leadership:
When Wagga Wagga City Council announced last week that it would end its sister-city relationship with the Chinese city of Kunming after 30 years — citing concerns over coronavirus and Communism — it didn't take long for the Chinese Government to respond.

State-owned newspaper The Global Times accused the council of being an American "mouthpiece", but has since removed the original editorial. The Chinese Consulate in Sydney also responded.

Anger at the decision did not stop there.

Local Wagga Wagga community leaders, Chinese-Australians and even Nationals' leader Michael McCormack, expressed concern and the Council has now announced it will reconsider the plan. This will be discussed at an extraordinary council meeting on Wednesday.

So why such a big reaction from a decision by a small Australian city?

For a start the Chinese are unlikely to view Wagga's move to end all agreements and friendship programs with Kunming as the unilateral action of one Australian local council.

The plan, which would have caused some diplomatic embarrassment for both Beijing and Canberra, threatened China's view of Australia as a whole, and undermined much-needed diplomacy at a time when Australia needs to strengthen the relationship with its largest trading partner.
With respect, who cares. They need the dirt no matter what views we hold. Other parts of the trade relationship are shut down anyway and we can do without them. The integrity of our democracy is obviously more important.
Besides, if one angry council can jeopardise the entire edifice then it is so shaky that it's going to crash anyway.
To wit, via The Australian:
Australia will push for an independent global inquiry into China's handling of the coronavirus crisis, as Foreign Minister Marise Payne says her concerns about the communist nation's transparency are at a high point.

The G20 is one global body being floated as a possible investigator of what China knew about the origins of COVID-19 in Wuhan.

Senator Payne told ABC News on Sunday that an investigation would look into how China and the World Health Organisation handled the early stages of the pandemic and the role of wet markets in its creation.
It's bipartisan:
Opposition foreign affairs spokeswoman Penny Wong has called on the government to act on its commitment to push for an independent inquiry into China's handling of its COVID-19 outbreak, urging Foreign Minister Marise Payne to leverage Australia's power in the region.

Senator Wong's comments come after Labor confirmed it would support the government's push for an independent global inquiry into China's role in the global outbreak of COVID-19, after Senator Payne said her concerns about the communist nation's transparency were at a high point.

"We need to move from talking points and words, to actions," Senator Wong told ABC Radio National on Monday morning.
This looks like a sensible approach given:
the need for it;
and the need for Australia to differentiate itself from an aggressive push by the Trump Administration which appears, in part, to be designed for domestic political consumption with an election looming.
That said, Wagga Council should be praised for its stance and everyone else should back off and let it run.
Let a thousand critics of the CCP bloom!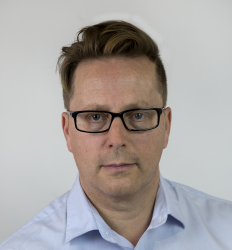 Latest posts by David Llewellyn-Smith
(see all)