With Australia unable to supply itself with vital medical equipment, and its heavy manufacturing industry decimated, it is time to take a walk down memory lane.
It's July 2000, and former Prime Minister Paul Keating is boasting about how he "liberated" Australian factory workers from their jobs:
Interviewer: On trade unions, when you addressed the ACTU Executive, your message was basically that unions should be embracing the new economy in the interests of their members. I think you also said something along the lines that 'the union movement may have fulfilled its historical destiny'. What do you mean by that?

Paul Keating: I did not say that. But I did say that we are going to reach a point where individuals will be able to command a premium on their own abilities. In the days that I grew up, capital was king. In future, capital is going to be in reasonably plentiful supply and the prizes are going to go to intellectual product – to the knowledge workers, and what this is going to mean is that people with abilities are going to be able to eke out a place for themselves in the economy. And if you have got skills you will be paid more. And if you don't like where you are currently employed you will be able to move on. And the likelihood is we are going to find skill shortages of this kind. Which is going to mean that a lot of people who formerly were simply employed are going to find themselves, certainly in a world without the old certainties, but also in a world where they actually earn more and have more freedom for themselves…

Interviewer: Let's just stay with that idea of fair trade – Doug Cameron's call – for a moment. Can you understand why his membership of traditional blue collar manufacturing workers are feeling locked out of all the gains of the changes going on?

Paul Keating: There is a great moral dilemma here for people of Labor persuasion, and that is that they don't want their jobs taken by the workers of developing countries. The case is dressed up as a real concern, with concern for the welfare of the workers in developing countries. The genesis of the concern is however, the welfare of workers here, and the workers in the United States…

Interviewer: What would you say to the blue collar workers who have seen their jobs lost in Australia? What do you say to them?

Paul Keating: What do I say: What is your new job like? One of the 2.5 million created since the early 1980s. People have found better jobs. I mean, did we ever hurt anybody liberating them from the car assembly line? When they left the car assembly line and got a more interesting job in the economy, did we do them a disservice? Of course we didn't. And the way people talk about this free and fair trade as if the economy is static and not dynamic and a job lost is not a job replaced, is just bunkum…

Interviewer: [Union] numbers went down a long way during the Labor years though didn't they? Almost halved union membership.

Paul Keating: That was because of the inevitable decline of the old structure to which Australia was completely vulnerable… That was the creaking industrial structure – the structure doing that, not disaffection with unions per se. As everyone in the business knows.
Twenty years on and Australia's manufacturing industry has been gutted. The car industry has left. Household incomes have stagnated for a decade. And Australia has been left exposed to reliance on a Communist dictatorship to supply it with vital medical equipment and other essential goods to fight external threats, such as the coronavirus.
As noted today by former Dow Chemical chief, Andrew Liveris:
"Australia drank the free-trade juice and decided that off-shoring was OK. Well, that era is gone," said Mr Liveris, who's been tapped to work with Nev Power's advisory commission into restoring local manufacturing.

"We've got to now realise we've got to really look at on-shoring key capabilities," he said…

Mr Liveris indicated Australia should never have accepted the hollowing-out of its manufacturing base – part of what is known as "Dutch disease" – to the extent it has…

"I don't think you tilt as far as we've tilted, in which 20 per cent is domestic and 80 per cent imported," he said of Australia's reliance on foreign manufacturers.

"You need some balance in there that lessens the reliance [on foreign suppliers], and safeguards your basics and essentials"…

"We've spent many decades being a resource commodity exporter and more lately a service industry based on tourism, education and some digital," Mr Liveris said.

In the meantime, manufacturing has contracted to 6 per cent of the economy from around 40 per cent in the 1970s.

That model of Australia being "willing to export commodities and import finished goods is old and broken," says Mr Liveris…
Here's the chart:
So, how do we fix it?
As DLS has written, the path ahead is well understood if we are prepared to take it.
The Morrison Government will need to work on two fronts, micro and macro. On the micro it must:

identify which areas of global supply chains it is no longer tenable to outsource. These segments must be actively incentivised with investment and research tax forgiveness;
create industrial relations regimes that do the same with both unions and bosses on board;
slash international student intakes and invest in, rather than debauch, education, and
rejig bank capital rules to boost business lending over mortgages.

On the macro it must:

slash immigration in half and collapse temporary visa categories;
deliver cheap energy via tough gas reservation, pipeline regulation and a big green 'new deal';
adopt an all of government policy for a lower AUD and higher productivity which includes cutting things like franking credits and negative gearing plus having higher mining taxes, and
use tariffs or behind the border protections on specific supply chains.
These measures will begin to transition the economy from being overly reliant on Chinese demand and supply plus mortgage credit, to one that has more internal production drivers that are competitive and self-sustaining. The same measures will balance out the benefits to both capital and labour to make it politically viable.
There is no need to disengage further from what is left of retreating globalisation.
You will notice that such a project requires sacrifice by all. Therefore the greatest single challenge to making it work is the communication of the national interest project to the people. A leader is needed that can win them to the cause.
It sure won't be Paul Keating.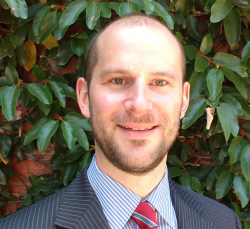 Latest posts by Unconventional Economist
(see all)