Yeees, at the AFR:
Analysts examining NAB's result, which included a 64 per cent cut to the interim dividend and $3.5 billion capital raising, say the entire amount of the $3 billion institutional placement could be chewed up by the higher risk weightings assigned to its loans as the economy weakens.

This occurs because as unemployment rises and property prices fall, banks are forced to increase both the "probability of default" and "loss given default" in their risk models. The latter calculation reflects the amount actually lost by a bank when a loan is not repaid, which rises when the value of the security backing the loan falls.

The result is the common equity tier 1 (CET1) capital ratio has a falling numerator (as dollars of capital reduce to meet the cost of bad loans), and a rising denominator (risk-weighted assets) – presenting a double whammy for the capital ratios.
That's your great Aussie ponzi-scheme in all of its hideous glory. It works in reverse on the way up as rising prices reduce risk-weights then it unravels ten times faster in the bust. LVRs play a role as well.
It's all thanks to the Basel 2 regime which allows regulator approved banks to use their own capital risk-weights. In Australia that is only the big four plus Macquarie.
Other banks must use the standard approach which is 35% risk-weighting on a standard 80% LVR mortgage.
Apply your own weights to the big five black box!
There'll be endless gaming of this but it's still odds-on the banks will need much more capital.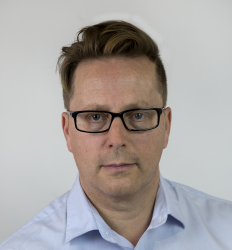 Latest posts by David Llewellyn-Smith
(see all)