The pre-nationalistion LMI sector has taken its first step towards public ownership, Via Banking Day:
QBE has begun notifying home lenders that it has suspended mortgage insurance coverage for new loans taken out by home buyers employed in industries hard hit by the COVID-19 crisis.

While the move reflects prudent risk management by the insurer amid rapidly deteriorating business conditions, it could rankle political leaders who last week called on the insurance industry to continue underwriting risks in the Australian economy.

It may also agitate mortgage brokers whose clients face being marooned, even though they secured conditional or unconditional loan approvals before the economic tumult of the last week.

Most home lenders take out mortgage insurance on loans where the borrowed amount exceeds 80 per cent of the value of a residential property.

Lenders who are unable to secure mortgage insurance are exposed to higher regulatory capital charges by APRA.

Details of QBE's insurance embargo were first revealed in a notification sent to mortgage brokers on Monday by ASX-listed bank, Auswide.

"Mortgage insurers yesterday (Sunday) advised that in response to what is a rapidly changing environment they are imposing a temporary embargo on applicants working in the industries most directly impacted by COVID-19," Auswide told brokers.

"Effective immediately a temporary embargo is in place on all new applications received for applicants working in the industries directly impacted by COVID-19, for example those working in gymnasiums, beauty salons, tourism and hospitality industries.

"Exceptions may be considered by the mortgage insurers on a case by case basis."
And there goes the neighbourhood. Unless LMI is restored forthwith then house prices will collapse wherever there are workers in retail, travel, gig, commercial property, realty…and on it goes.
That is, everywhere.
I'd first expect Scomo-prime to step into the breach, pushing LMI further to the margins, and as house prices fall with launching defaults, full nationalisation for the backdoor bank bailout.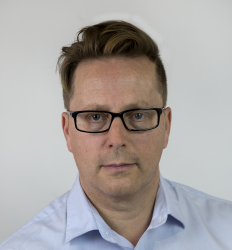 Latest posts by David Llewellyn-Smith
(see all)