Greg Combet – the chair of Industry Super Australia and IFM Investors – continues to talk his own book on superannuation, promising to "help" members access their savings while warning policy makers against any further changes that would undermine the system:
Superannuation assets exceed Australia's annual nominal GDP, as well as the market capitalisation of the stock exchange.

A strong super system means a strong Australian economy and vice-versa.

…the decision by the government to allow members to withdraw money has also, for the first time in over 30 years, punched a hole in bipartisan policy that has preserved super savings until retirement. All of these events place pressure on the liquidity of the super funds…

The industry funds will do everything necessary to help people in hardship by accessing up to $20,000 of their super in these extraordinary times. These are members of our funds and we will help them. But it is also in everyone's interest that profound policy changes to super, such as the recent suggestion to suspend super guarantee contributions, go no further. Additional policy-induced liquidity pressure will restrict the capital available to invest for the future…

Market disruption is one thing. Ill-conceived policy suggestions that contribute further liquidity pressure risk undermining Australia's economic recovery and financial stability.
Memo to Greg Combet: you are not "helping" members. You are simply paying them their own money that was compulsorily garnished from their wages via government decree.
We would never countenance an argument from banks that they were "helping" during this crisis by allowing us to withdraw our own deposit funds. Nor should Greg Combet do so with regards to superannuation.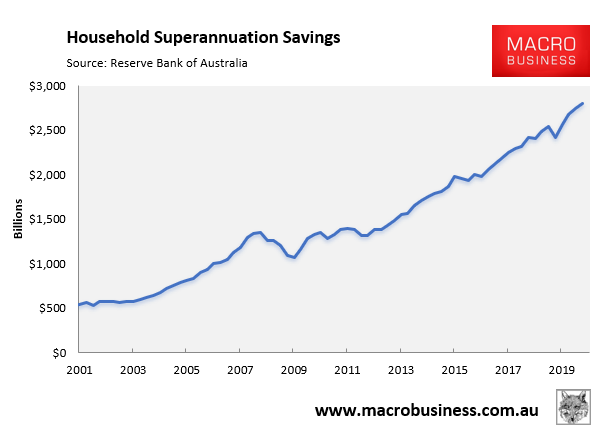 The fact of the matter is that Australia's superannuation pool – which was $2.8 trillion as at 31 December – has only gotten this ginormous because the federal government mandated that almost every worker pay 9.5% of their wages into it.
As noted recently by the Australian Institute's chief economist, Richard Denniss: 
Let's be clear: if we forced all Australians to get a massage every week or buy a new Australian car every year, we would have an enormous massage and car industry as well…

We hand out $43bn a year in tax concessions for super. It's obscene and it only survives because the superannuation industry is so skilful at confusing people, boring people, or both…
It is crazy to fathom that Australians spend twice as much each year on superannuation management fees than they do on electricity. However, because these fees are hidden from view, few people realise they spend so much.
The winners from this scam are obviously superannuation fat cats like Greg Combet, who get to 'clip the ticket' on the massive funds under management and earn fat fees.
And Greg Combet wants this gravy train to grow by expanding the superannuation guarantee from the current 9.5% to 12%.
Always bet on superannuation self-interest…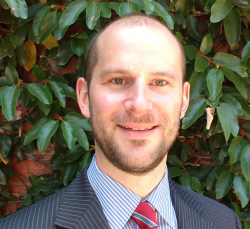 Latest posts by Unconventional Economist
(see all)