One of the components of MB's ongoing COVID-19 base case, a second-round financial crisis, is a European banking bust. A part of that is loan losses for a very unprofitable sector. Another part is the so-far failed fiscal integration of the Eurozone, which presents massive fiscal stimulus risks, and bank bailout uncertainty as the COVID-19 shocks proceeds.
For instance, the erstwhile PIIGS have so far been hit by the virus the hardest. As a result, Spain, Italy, France and others have demanded "Eurobonds" or "Coronabonds" to help. But the usual austerity states of the north are still refusing.
But the southern states are not just sitting around waiting. For instance, Spain:
The Spanish government is working to roll out a universal basic income as soon as possible, as part of a battery of actions aimed at countering the impact of the coronavirus pandemic, according to Economy Minister Nadia Calvino.

Social Security Minister Jose Luis Escriva is coordinating the project and plans to put some sort of basic income "in place as soon as possible," with the main focus on assisting families, Calvino, who also serves as deputy prime minister, said in an interview Sunday night with Spanish broadcaster La Sexta.

But the government's broader ambition is that basic income becomes an instrument "that stays forever, that becomes a structural instrument, a permanent instrument," she said.
There's no way that will be possible under the existing Maastricht Treaty. Italy is also on the move, at the FT:
A year ago Carlo Calenda ran in European parliamentary elections in Italy under the slogan "We are Europeans", a rallying cry to defend his country's place in the EU at a time of rising nationalism.

Now even Mr Calenda, a 46-year-old former minister and Italian permanent representative to the EU, is experiencing a crisis of faith in an idea he has spent a lifetime fighting for.

"This is an existential threat, I am not sure if we are going to make it," he says. "You have to consider my party is one of the most pro-European parties in Italy and I now have members writing to me saying: 'Why do we want to stay in the EU? It is useless.'"

As Italy faces its most severe crisis since the second world war, with more than 15,000 deaths from coronavirus and its economy on course to suffer the deepest recession in its modern history, there is a rising feeling among even its pro-European elite that the country is being abandoned by its neighbours.

Carlo Calenda, leader of the pro-European Action party, says members write to him saying: 'Why do we want to stay in the EU, it is useless' © Independent Photo Agency Srl / Alamy
"A massive, massive shift is happening in Italy. You have thousands of pro-Europeans moving to this position," says Mr Calenda, who leads the recently formed liberal Action party.

Last month Sergio Mattarella, Italy's softly-spoken 78-year-old president, and the man its establishment has relied on to safeguard its constitution and international alliances, warned the future of Europe was at stake if its institutions did not show solidarity with their country.

"I hope that everyone fully understands, before it is too late, the seriousness of the threat to Europe," he said in an evening television address beamed into the homes of millions of Italians.

Many in Rome now feel that unless bold action is taken by northern European countries, they risk Italy turning its back on the European project forever.

There are already signs that Italian faith in the EU has been damaged. In a survey conducted last month by Tecnè, 67 per cent of respondents said they believed being part of the union was a disadvantage for their country, up from 47 per cent in November 2018.

Donald Tusk, the former European Council president, told the FT the situation today was much more worrying than during the euro crisis — both politically and economically.

Southern European expectations of a rapid demonstration of solidarity from the rest of the EU early in the pandemic were not met, even if the bloc has subsequently ramped up its assistance including financial aid and equipment.

"I hope everything can be fixed, but the loss of reputation is huge," says Mr Tusk, who is now president of the European People's party, the centre-right political alliance. "We must save Italy, Spain and the whole of Europe and not be afraid of extraordinary measures. This is a state of emergency."
We can add that, although it was early days, the successful Brexit experience will encourage breakaway countries.
From our point of view, this is a binary outcome. Either the Eurozone steps up and provides collective fiscal support to its most damaged members, or it breaks apart.
After the virus, comes the revolution.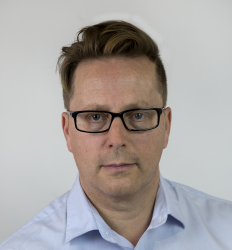 Latest posts by Houses and Holes
(see all)