Liberal MPs have taken aim at Industry Super Australia (ISA) for exaggerating the impact of the Government's early release policy on member withdrawals.
The Australian Treasury estimated that up to $27 billion would be withdrawn from the nation's superannuation accounts, whereas the industry forecast that between $50 billion and $65 billion could be withdrawn.
To date, only around $6.9 billion has been withdrawn early by 832,000 Australians.
ISA also ran an ad campaign claiming that withdrawing superannuation early would have a highly detrimental impact on younger Australians' retirement savings:
ISA analysis shows a 20-year-old who accesses the full $20,000 available under the scheme could lose more than $120,000 from their retirement balance. A 30-year-old who accesses $20,000 from super now could lose about $100,000 when they hit retirement and a 40-year-old could lose more than $63,000.
These dire projections have attracted flak from the Australian Treasury, which claims that it is more than double the impact stated on the Australian Securities & Investments Commission's (ASIC) MoneySmart online calculator, which shows that a 30-year-old worker would be $43,032 worse off at retirement if they accessed $20,000 worth of superannuation now.
Accordingly, Coalition MPs are demanding an ASIC investigation:
At a Senate select committee hearing on Tuesday, Treasury head of retirement income policy Robert Jeremenko said the reason for the large discrepancy was that ISA was using "nominal figures, rather than real".

Mr Jeremenko said that using a nominal figure — not taking the impact of inflation into account — would give a "larger hit to retirement balances". He said this was out of step with standard industry practice and "inconsistent with what ASIC has told super funds, or told anyone who is making public statements about balances on withdrawal of super balances".

"Generally the well-respected methodology to predict the time value of money is to take into account­ an inflation adjustment."

Liberal senator James Paterson said he planned to ask ASIC to investiga­te ISA's claim.

Senator Paterson said it was "shocking ISA is spending super fund members' own money trying to mislead them about the consequences of withdrawing super early. Very clearly, despite saying they are supportive of the government policy, they are trying to undermine it."
The AFR also notes that ISA's estimates are "far higher than those provided by ASIC, the Grattan Institute and the Superannuation Consumers' Centre".
Finally, The SMH reports that hundreds of account holders at major industry superannuation funds "are complaining about long wait times, poor communication and payment delays".
Industry superannuation funds are clearly under intense scrutiny right now.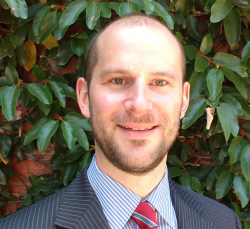 Latest posts by Unconventional Economist
(see all)