The AFR has the wrap:
Banking analysts fear that if the COVID-19 crisis worsens, the cost to the big four banks of bankrolling "Team Australia" could exceed the $10 billion estimated for this year and $35 billion over three years.

Many business customers stung by the economic shutdown are expected to struggle to repay debts when six-month loan deferrals negotiated by the banks and the Morrison government expire. Bank chiefs concede some of these customers may not survive the crisis.

…If the banks book similar coronavirus-related impairments in the second half of the year, the big four could take a $10 billion bullet for the economy this year. Similarly large hits may follow in each of the next two years.

Morgan Stanley analyst Richard Wiles forecasts cumulative losses of $35.4 billion for the major banks over the next three years, which would represent 120 basis points of total loans.
That's the entire capital base wiped out so this week's NAB rights issue will be the first of many. I personally think it will be more as the structural change in commercial and residential property prices overwhelms balance sheets.
On that front, ANZ shapes as a doozy, from Banking Day:
The collapse of the oil price is testing the business cases of oil projects across the globe, leaving banks to sweat over the servicing capacity of borrowers.

ANZ has more than $20 billion lent out to the embattled oil and gas sector that accounts for 8.2 per cent of all corporate and business lending exposures.

The exposure to oil and gas borrowers has increased since 2017 as peers such as NAB and Westpac have reduced lending to the sector because of environmental concerns.

This could force ANZ to swell its provisioning to accommodate the higher risk profile of its corporate loan book.

The bank is facing a writedown of $US190 million($A290 million) of loans made to Singapore oil trading platform, Hin Leong Trading Pte Ltd, which Reuters reports was placed under the management of a court appointed supervisor earlier this month.

The prospects for ANZ and other international banks retrieving even a fraction of the loaned money look slim, given that the company's founder recently told a Singapore court that he ordered accountants to hide losses worth hundreds of millions of dollars from investors.

ANZ is an active lender to developers of deep sea oil projects in the Asian region, which is likely to raise the risk profile of its corporate loan book compared to the other three domestic major banks.

ANZ's credit exposures include a $60 million loan to Indonesian gas producer, Medco Energi.

Medco's recent bond issues were rated as sub-investment grade by Moody's and Standard & Poor's.

The bank is also a lender to Horizon Oil, the company at the centre of an alleged $15 million bribery scandal in Papua New Guinea.
The dills should have consulted MB.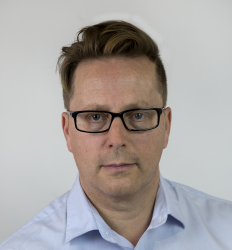 Latest posts by David Llewellyn-Smith
(see all)