With the emphasis on broad-based, via The Australian:
"What those reports say is … we should be looking again at the way we tax income generation, consumption and land in this country," Dr Lowe said.

"They say we should be looking at how we build and price infrastructure. They say we should be looking at how we train our students and our workforce so they've got the skills for the modern economy.

"They say we should be looking here at how various regulations promote, or perhaps hinder, innovation and they say we should be looking at the flexibility and complexity of our industrial relations system."
This is NOT what ScoMo&Co hinted they would do. Broad-based reform makes sense because it lifts productivity, income and competitiveness. It is structural reform that will alter the growth drivers in the economy, as well as so equitably. 
Depressionberg is making dangerous noises today:
Treasurer Josh Frydenberg has put lower company taxes back on the agenda by saying Australia's rate was still to high.

"Our company tax is still very high by international standards … We will look at tax reform because we're always looking for opportunities to cut taxes," he told Sky News.

Mr Frydenberg was responding to Reserve Bank of Australia Governor Philip Lowe who says a pro-growth agenda is needed to lift the economy from the coronavirus-induced recession.
If ScoMo picks and chooses from this list, cuts corporate taxes and launches Work Choices 2.0 then it will not have the same impact at all. If we:
reform property taxes;
reform superannuation giveaways;
lift the GST and cut income tax (hopefully more at the low end);
cut corporate taxes;
build infrastructure, and
keep immigration low…
then we can expect a resurgence in the tradeable economy and rising incomes that are shared between labour and capital.
If we instead just cut corporate taxes, launch Work Choices 2.0 and allow a resumption in mass immigration then we will get massive inequality and a yawning demand deficit as little changes in the growth drivers and all the gains accrue to very few interests.
This is a major crossroads for the nation. The RBA should not allow its rhetoric to be hijacked by the government's trickle-down nutters.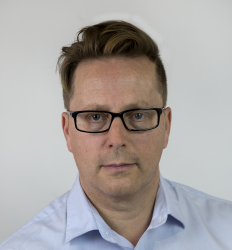 Latest posts by David Llewellyn-Smith
(see all)