Australia's property market is in the early stages of collapse according to the Guardian Australia, which is reporting a "devastating impact" on both sales volumes and rents from the COVID-19 shutdown:
Sales values have dropped 85% in Melbourne in the past eight weeks, according to figures released on Tuesday, equating to a loss of $584m compared with the same period last year. In Sydney, sales were down 79% (a loss of $454m)…

Across all capital cities rental asking prices fell 3.1% in the past week and 2.5% in the past month… But they mask huge falls in the plusher areas such as Sydney's eastern suburbs, where house rents are down 10%, and the CBD, where they are off by 17%.

The president of the Property Owners Association of NSW, John Gilmovich, said the rental market was "very challenging" in Sydney's inner suburbs.

"In a nutshell, 10% of the rental book is vacant," he said. "Some tenants have just bailed out. They've broken their leases and handed back the keys saying they just can't pay. Others have seen their leases expire and not renewed. The under-40s especially are moving back to live with mum and dad."

He confirmed rents had dropped at least 10%, and in some areas as much as 15%, leading to a price war between landlords desperate to fill their properties…

Louis Christopher of SQM research said it was "pretty evident" that there was a recession in the housing rental market and one of the main causes was a fall in net migration thanks to the coronavirus lockdown…

Christopher said: "The bulk of population growth is from overseas migration and that has effectively been frozen. It's come to a screeching halt."
How the fall in sales volumes and rents translates into dwelling prices is anyone's guess. But the risks for prices are on the downside given:
The anticipated strong lift in unemployment alongside falling household disposable income;
The anticipated closure of many small to medium-sized enterprises;
Heavy falls in net overseas migration; and
Potentially tightening credit availability as banks become more conservative about people's employment/income prospects.
A lot will depend on how long the COVID-19 lockdown persists and whether Australia experiences a secondary wave of infections causing further shutdowns.
Being an illiquid consumption good means that housing values are tied heavily to the fundamentals of employment and income. The worse these are impacted, the worse housing values will be as well.
A genuine property crash could arise if there are widespread business closures, creating mass unemployment for an extended period. This would likely generate large numbers of forced sales and failed settlements, resulting in a potential 20% t0 30% 'crash' in Australian dwelling values.
I sincerely hope that we do not arrive at this point because it would likely drive Australia into a deep depression, given how reliant the economy has become on housing and how Australians have their life's savings tied up in their homes.
The next few months will tell the tail.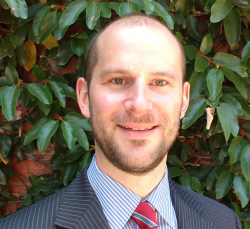 Latest posts by Unconventional Economist
(see all)