You would have thought the coronavirus lock down would have spelled the end of tiny house propaganda.
The idea of having to spend months of quarantine in a house not much larger than a 'prison cell' would be enough to turn even the most die hard advocate away. 
Not so, with Domain reporting that tiny houses are "coming into their own" during the coronavirus lock down:
…because they offer detached occupation, they can be customised to your specifications within a matter of months, and they come in at a fraction of the cost of house prices – between $31,000 and $150,000 – in the time COVID-19 isolation, tiny houses are coming into their own for a new set of reasons.

With so many suddenly unemployed adult children back in their old bedrooms; with commuter parents and partners suddenly finding they're both working from home; with researchers and creatives needing to separate their practice from kid toy trip-hazards, the tiny typology is suddenly offering a lot of useful solutions.

…with all this activity the tiny industry has come up with an amazing diversity of styles and fit-outs, all aimed at making small space lifestyles as practical, functional and stylish as possible.
The article goes on to say that inquiries for tiny houses are booming as people seek granny flats for their existing homes so that they can get more separation between family members.
However, adding a granny flat to an existing dwelling is a far cry from the usual propaganda promoting tiny houses as a genuine alternative to traditional housing. 
This type of propaganda usually spruiks tiny houses as improving one's quality of life, often with catch phrases like "going smaller actually means living larger".
But the cold hard reality is that tiny houses are little more than re-branded caravans, which have been used for generations to house residents living on the edge of homelessness. The only difference now is that tiny homes are being sold to Australia's youth as a genuine alternative to traditional home ownership.
The coronavirus quarantine has quickly highlighted the fallacy of tiny homes improving one's quality of life.
Our homes are now serving multiple purposes of providing shelter, workplaces, schools, cinemas, gyms, cafes and parks. And tiny houses are poorly equipped to meet these roles.
Tiny houses wrongly assume that residents want to live most of their lives outside in public parks, eateries and laundromats. And with the coronavirus lock down in place, tiny houses are providing living spaces more akin to a prison.
Now contrast their experience with those of us living in a traditional detached house with a good sized backyard. For us, the coronavirus quarantine has been relatively easy, since our homes meet all of our basic needs.
We generally have extra rooms for a home office. We have a dishwasher, washing machine and internet. We have areas in which to exercise, get fresh air, be alone or together. And we have space to store grocery supplies.
The reality is that humans treasure having space and freedom. 
If tiny houses represented a genuine improvement in living standards, we would have witnessed a stampede of households seeking to live in caravan parks.
The fact that this has not happened, and caravan parks have been reserved for the poor, is evidence of the true merits of tiny house living.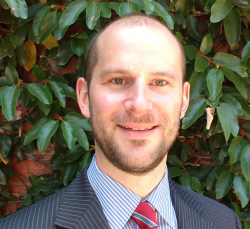 Latest posts by Leith van Onselen
(see all)