Victoria is reopening schools, ay News:
Term two in Victoria will start next Wednesday but Premier Daniel Andrews is urging parents to keep their children at home if possible.

"School is going to look very different in term two – if you can learn from home, you must learn from home," Mr Andrews said.

"If you can't learn from home, then schools will be open, and we will run the same courses. We don't want kids disadvantaged because of circumstances beyond their own control."

Mr Andrews says schools will always be open for children of essential workers – from shelf stackers at Coles and Woolies to nurses and police.

"We've got about a million students enrolled in government and non-government schools," he said. "We cannot have a million students moving around the Victorian community every day. All that will do is spread the virus and undermine the really significant progress that we've made."
So don't re-open them then. Cripes.
Of course, it took bloody weeks of campaigning to close them, as the SloMo Government insisted on following what Singapore had done. Well, guess what? Via Bloomie:
Singapore defended its decision not to close its schools earlier as the Southeast Asian country gets ready to implement "circuit breaker" measures this week to stem the spread of the coronavirus.

It was the "correct" decision to leave them open as young people don't seem to be as affected by the virus as adults, while there is no evidence they are vectors of transmission, the city-state's education minister Ong Ye Kung said in an interview with Bloomberg TV.

From tomorrow, Singapore will shutter its schools as the city-state moves to full home-based learning. It was one of a handful of countries that had resisted doing so, citing early research that children are not as affected as adults, even when more than 160 countries had already shut their schools.
Herein lies the problem of the "hammer and dance":
If you don't deliver sufficient hammer then the dance must go on and on and on. Especially so for Australia as we enter Winter when we risk a hefty case spike and reversion to total shutdown.
Singapore has only 20% of our case number right now and it has opted to intensify the hammer instead. Sensible.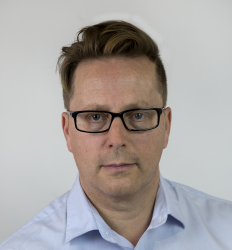 Latest posts by David Llewellyn-Smith
(see all)