Via Domain:
US President Donald Trump has extended his administration's social distancing guidelines until the end of April, abandoning his goal to have the country running normally by Easter.

Trump's announcement came as the federal government's top infectious disease expert, Anthony Fauci, predicted that up to 200,000 Americans could die of the coronavirus and millions will contract the virus in the US.

Last week, Trump said he would love to have the US economy "opened up and just raring to go" by Easter on April 12, a pledge that alarmed public health experts who believed such haste could put lives at risk.

…The guidelines were set to expire early this week, but will now remain in place until at least the end of April.
The latest data is not encouraging:

Markets will be most focussed on the rate of change of the spread which is still not flattening much (note right hand chart is log scale). But the death rate will matter as well given it will influence the lockdown duration and El Trumpo's political prospects.
Bill Gates is not optimistic:
"This is kind of the nightmare scenario," says Bill Gates, who warned about the dangers of a pandemic in 2015. "[I] talked about how we needed to invest in new platforms so that we could quickly make diagnostics, make drugs and make vaccines to stop an epidemic." #CNNTownHall pic.twitter.com/xPW182yCSR

— CNN (@CNN) March 27, 2020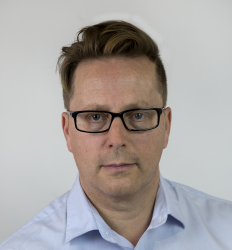 Latest posts by David Llewellyn-Smith
(see all)