Cross-posted from FTAlphaville:
Back in 2008 the economy suffered from massive oil demand destruction. The result was an epic contango structure in the futures curve which encouraged traders to charter tanks to store oil.
A contango (the opposite of backwardation) manifests whenever the price of commodities in futures contracts is higher than the cash price of commodities available today.
This allows traders to profit from buying cheap oil today and selling it on the futures market at a premium tomorrow. As long as the cost of storage is lower than the profit generated by the trade, the market structure encourages hoarding.
In 2008 the contango got so big (it was known as the super-contango) the economy ran out of spare capacity in on-the-ground facilities to store it in. But the profitability of the contango trade was so huge it actually paid to charter tankers explicitly just for the purpose of storing oil.
While it's tempting to say the same thing will happen this time round, it might well not.
The problem the sector is now facing is that there will probably not be enough physical storage capacity to park all the unneeded global oil supply for the duration of this crisis.
If that's true, some fields may have to be shut down irrespective of what Opec targets dictate. Not doing so would pose an environmental disaster, otherwise.
But again it's not as easy as just turning off the tap.
Some fields are much less capable of adjusting their pump rates than others. This is especially true of Russian fields, where temporary shutdowns pose the risk of them never being able to be revived at the same rates again.
People are now talking about a $10 target for WTI. We'd argue that in a scenario where there's literally nowhere to put oil, it's not inconceivable prices could go negative.
Such rates would indicate that permanent supply destruction — which might never be brought back again — was now going on. Which would be a big problem for the world if the same rate of economic activity as before was returned to post Covid-19.
Here's JBC Energy on the problem on Thursday (our emphasis):
One might be inclined to say that we reach an area, where it does not matter much anymore whether the surplus in the market ends up being 4, 8, 12 or 16 million b/d. But it does, as we would reach tank-tops very fast in the more aggressive scenarios and yesterday's price action is a clear signal that the market believes it needs to do everything from preventing the tank-top issue from becoming a reality. This is also where the potential Saudi policy target may come in again. In a world of such massive oversupply, OPEC is unable to stem the challenge. Oil prices would fall much more, turning effective sales prices for Canadian or Saudi barrels potentially even negative. Pretty much all global supply would not even cover trimmed down operational costs, making the prospect of active production shut-ins a widespread consideration in stark comparison to the last two oil price falls. Saudi Arabia could afford such losses for some time, and a share of its ample resource basis could simply be sacrificed. But other producers may drop out of business en masse, in some cases for good. And in one year's time, Saudi Arabia may sell 10 million b/d at $40 instead of 7 million b/d at $50, slowly but surely making up for the losses, while being again the undisputed No1 producer with respective power implications. As said at the beginning, this is just a drastic scenario (for now)
Of course, if the ESG mandate were to remain a thing post-crisis, there would be little appetite for reviving that lost capacity at any significant capital cost.
So on the plus side, at least Greta Thunberg might be happy.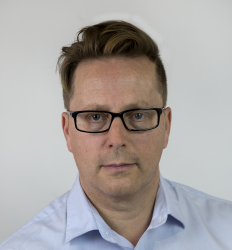 Latest posts by David Llewellyn-Smith
(see all)