Gottiboff has a crack at it today:
The first rule in the links between the share and property markets is the so called "15 per cent" rule. It's not until share markets encounter a sustained fall of 15 to 20 per cent that they start to trigger property impact. In the past that impact normally kicks in six to 12 month later but I have seen the impact gap extend to 18 months.

…In many areas of the property market shortages are on the horizon…That means in both our large cities if demand continues rents will rise because we are set for shortages of dwellings.

…And so, the bullish scenario is that when the share market fall is over we can get back to our share and property booms, now further boosted by lower rates.

…If the current rise turns into what is called a "dead cat bounce" and the fall resumes, then it will not be long before the market decline hits the 15 to 20 per cent trigger point.

What happens around these levels and at even lower points is that the forces that caused the share market fall have the same impact on property, albeit at a slower rate.
A pretty poor effort, I know. There is no such thing as the "15% rule" for starters. Property can go up or down around sharemarket corrections.
As well, immigration is about to crash. There will no supply shortage. The pop in stocks is very likely to be a dead cat bounce.
That said, the key for property is not stocks or immigration. It is confidence. And not the usual fluffy notion, either. It is the confidence that, as the virus breaks out in Australia over winter, you can venture out without risking the life of your elderly loved ones.
Given authorities are no longer even trying to keep the virus out at the border, the Australian outbreak can be expected to be severe unless we shut down domestically. Ipso facto the shut down will happen, either officially, via private sector decisions or via mass casualties.
That means that at some point in the next six weeks or so property tranactions are going to go to effective zero for six months.
You tell me what that will do to prices.
Beyond this point and into next year there are more virus-related reasons to expect property to suffer. COVID-19 is a peculiarly OK Boomer virus. Given it spreads in winter, it dodges most emerging economies and effects the elderly in developed economies the worst. That means more deceased estate property on the market when the virus passes.
I also think that another shock of scale that hammers the most leveraged will drive another nail into the coffin of the property asset class longer term, encouraging further household deleveraging and deglobalisation.
I don't know whether COVID-19 will crash property prices. It will depend on how bad the virus financial crisis gets.
But there is every chance that it will end the property dream permanently.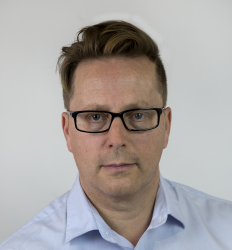 Latest posts by David Llewellyn-Smith
(see all)