Westpac New Zealand has released analysis on the economic impacts of the coronavirus, which forecasts that New Zealand's "currently rampant" housing market will "skid to a halt" over the second quarter. However, it will rebound from 2021 as monetary stimulus bites:
The currently rampant housing market is likely to skid to a halt, with price growth slowing sharply in the June quarter. That, combined with job losses and lower farm and business incomes, will have a secondary impact on consumer spending that could last longer than the immediate disruption from the virus…

The Reserve Bank will be keen to ensure that it does not fall too far out of sync with its peers, lest the exchange rate rise unhelpfully.

The consequence of this monetary easing will be even more stimulus for the housing market once the disruption from the virus has passed. As mentioned above, both our house price inflation forecasts and our economic growth forecasts have been reduced in the short run, but increased from 2021 onwards…

We expect house prices to lift further in February. However, we think that the COVID-19 outbreak will see the housing market lose momentum in the coming months, as buyer caution outweighs any further drop in mortgage rates.
While this research is obviously for New Zealand, my best guess is the Australian housing market will rise over Q2 (given current strong momentum) before registering falls in Q3 as the fallout from the coronavirus spreads across the economy through winter.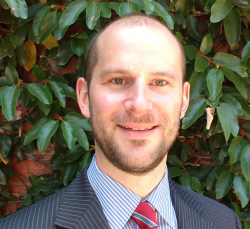 Latest posts by Leith van Onselen
(see all)