So, the Fact Sheets on the Morrison Government's "Job Keeper" $1500 a fortnight wage subsidy have been released and, as expected, they are overly complicated.
For mine, there are four major issues with the scheme's set up.
1. Inadequate business cash flow:
Perhaps the biggest problem with this scheme is that it requires cash-strapped businesses to pay their employees now (backdated to 1 March) but not receive reimbursement from the ATO until May.
Thus, firms will need to cover any shortfall from their own cash reserves or via short-term loans.
How realistic is this? Many businesses would have already burned through their cash over the past month and won't be in the position to pay wages, even temporarily, while they wait more than a month for reimbursement.
2. Business turnover must have fallen by at least 30% to qualify:
According to the fact sheet: "Employers will be eligible for the subsidy if their business has a turnover of less than $1 billion and their turnover will be reduced by more than 30 per cent relative to a comparable period a year ago (of at least a month)".
Too bad if your turnover has only fallen by 29% and you are still facing financial ruin. What do employees in these businesses do? If they have been stood down, they must instead apply for the lower $1100 a fortnight Job Seeker (formerly Newstart) scheme.
To wit, a friend of mine was about to open a childcare centre. They had employees on the books in order to complete the certification process. But because they had no recorded turnover (since the centre hadn't opened yet), they presumably will not qualify for Job Keeper. How fair is that?
3. Many casual employees do not qualify:
Only long-term casual employees, that have been with the company for one year or more, qualify for Job Keeper. For everyone else, they must instead fall back on the lower Job Seeker payment.
4. A boom for accountants:
As noted by the Grattan Institute:
…the scheme will generate some enforcement challenges and pockets of perverse incentives.

Firms will have to apply to participate.

Those with turnover below $1 billion will be eligible for the subsidy should turnover fall by 30 per cent compared to comparable period a year ago, or 50 per cent for firms with turnover above $1 billion.

So the accountants will be kept busy delaying the timing of sales to make sure their businesses qualify. And we should also expect firms to move some of their higher-wage workers on part-time hours in the coming months to align with the Government's flat-rate subsidy.

A broad wage subsidy will also make it harder to shift workers from idle sectors (where their pay is subsidised) to expanding ones (where it won't be). No doubt more wrinkles will be found, and exploited, in time.
To be fair, the Coalition's wage subsidy isn't terrible policy. It's actually decent.
The problem is that it would have been so much better and simpler if it had opted for a temporary universal basic income of $1500 a fortnight, as proposed by MB.
The provision of welfare needn't be so complicated.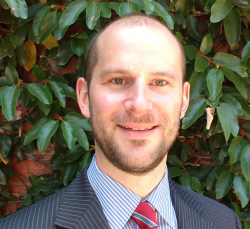 Latest posts by Leith van Onselen
(see all)