Via FT:
As the number of coronavirus cases has exploded across the US, the idea of a direct cash transfer to Americans has emerged as the primary feature of the Trump administration's $1.3tn response to the crisis.

The idea of a direct cash transfer to limit the economic damage from the spreading disease had been floating around since early March.

…Steven Mnuchin, the Treasury secretary, endorsed it in a briefing from the White House on Tuesday, standing next to Donald Trump. "Americans need cash now, and the president wants to get cash now. And I mean now, in the next two weeks," Mr Mnuchin said.

…Mr Mnuchin and other Republicans have said the richest Americans would not be the primary beneficiaries. "We're not going to be sending cheques to millionaires and billionaires. It would be means-tested at some level, " Mr Cornyn said. "There would be some controls on it, but we've never been in this situation before."
It's only helicopter money if drops from the Fed. I don't see anything about that. This appears to be fiscal.
That said, the Fed might buy the bonds. Certainly no risk parity fund is going to! Frankly, it should be the Fed. Why blow up the government balance sheet any more.
It's kind of amusing that just as the RBA finally reaches QE, the world is moving on to the next phase of monetisation in the MMT helicopter.
Only a decade behind.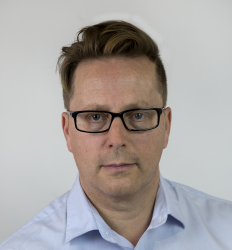 Latest posts by David Llewellyn-Smith
(see all)