Despite the wider access to broadband internet, Australia has been rather tardy in embracing the 'working from home revolution'.
According to new research from Roy Morgan, there has been only a 1% increase in Australian employees working from home over the past decade: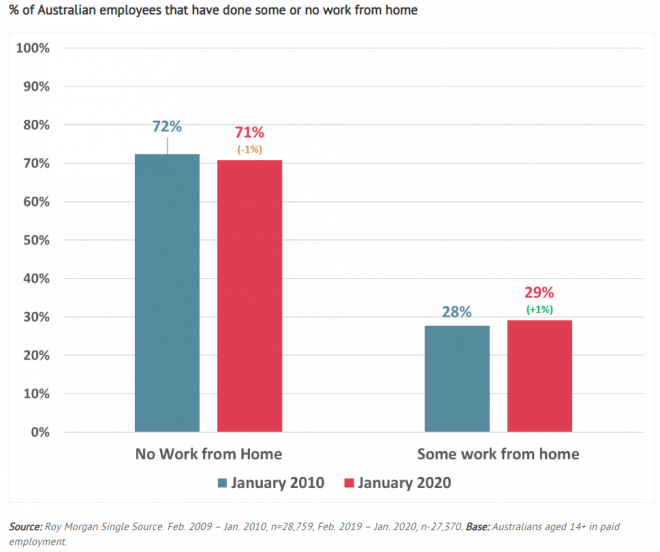 While many jobs like retail, transport and manufacturing are unsuited to working from home, as illustrated in the next chart:
The strong growth is so-called 'knowledge' jobs over the past decade should have seen the share of people working from home increase by more than only 1%.
One positive outcome from the coronavirus outbreak is that it could result in permanent changes to the working environment, whereby more staff work from home.
For business continuity purposes, companies have been forced to implement processes enabling employees to telecommute. And once the systems infrastructure is in place, and both employers and employees become accustomed, there is good reason to believe that working from home will be embraced by more bosses and staff into the future.
Speaking from experience, I have been working from home for eight years and love it. However, most professionals living in my area are not so lucky and have been required to endure sardine-packed trains to commute every day to/from the CBD.
In this regard, working from home also offers sustainability benefits and cost savings, given it reduces the strain on both the public transport and road systems, alleviating congestion and mitigating the need for expensive investments to boost capacity.
Thus, speeding up the adoption of telecommuting by companies could be a 'silver lining' arising from the coronavirus outbreak.
With so many Australians now working behind computers in so-called 'knowledge jobs', there is little justification in requiring employees to travel to a central location every day. It's time for Australia to move into the 21st Century.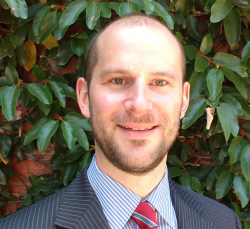 Latest posts by Leith van Onselen
(see all)