Cohn, a Goldman Sachs executive and former National Economic Council director in the Trump administration, says the US economy is already in a recession as a result of the coronavirus outbreak, and that unemployment numbers are set to soar. He also says fixing the recession will cost trillions of dollars and that the government bailout packages should focus on those workers who are being told to stay home and not to work as a result of the coronavirus:
"We're in recession, I'm not going to tell you that we're not in recession right now. You cannot remove the consumer from the U.S. economy … and say that we're not in recession," Cohn said on "Closing Bell. "The unemployment number is going to skyrocket."

Wall Street forecasts see the unemployment rate likely soaring past 10% in short order even though it most recently was at a 50-year low of 3.5%. Job loss estimates are well into in the millions, likely the fastest move the U.S. has ever seen…

"We need to bail out American workers right now," he said. "They want to work, want to go to work if they could, are unable to, are being told to stay home and are being told not to work."
Meanwhile, nearly 1 in 3 Americans aren't confident they will be able to keep a roof over their head if a recession hits, with the US Labor Department reporting that 281,000 new claims for unemployment benefits were filed in the week ending 14 March, 70,000 up on the previous week:
Many Americans may face financial problems. About 31% of those with payments due say that they're not confident they'll be able to pay their rent or mortgage if the U.S. slips into a recession, according to those polled by YouGov exclusively for CNBC Make It.

Rent is not the only bill Americans are worried about paying. About 31% of those with debt say they're not confident in their ability to make credit card payments. And almost half of those with student loans are worried about continuing to make payments on their debt, saying they're not confident in their ability to keep up.

Overall, about 46% of those polled by YouGov say they are "very unprepared" or "not at all prepared" personally for an economic recession.
Make no mistake. The current downturn dwarfs the 2008 "Great Recession" induced by the Global Financial Crisis (GFC). The US economy is likely to be shutdown for six months to contain the coronavirus outbreak, which will not only lead to mass unemployment, but also usher in another GFC with the potential for renationalisation of the financial system.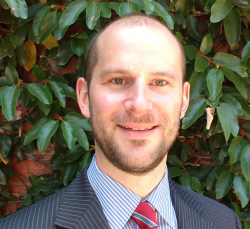 Latest posts by Leith van Onselen
(see all)