Via UBS:
Jan-Feb activities plummeted, Q1 likely much weaker
Jan-Feb economic activities were severely impacted by COVID-19 outbreak and related nationwide shutdowns. Industrial production declined by 13.5% y/y and some services have been hit hard as well. Work resumption is picking up but activities are not fully back to normal in March (see China Daily Activity Tracker). We estimate China's GDP may fall by 5% y/y in real terms in Q1 2020.

Worsening global economy will likely hamper China's recovery
As the virus outbreak increases around the world, more countries are implementing lockdowns and imposing mobility restrictions. As the negative impact on the US and European economies are felt going forward, the much weaker global demand will hurt Chinese exports. The increasing risk of imported cases may also mean more cautiousness in relaxing mobility restrictions.

Annual growth to drop to 1.5% even with more policy support
The unprecedented low growth rate mainly reflects the mark-to-market sharp contraction in Q1 and the weak global economy going forward. Our forecast takes into account the expected release of pent-up demand and full work resumption in China in Q2-Q4. It also assumes a >2% of GDP fiscal policy support and more monetary & credit easing. Nevertheless, while monetary can help ensure smooth functioning of businesses and markets, it has limited effect on stimulating growth in the face of the virus outbreak and mobility restrictions. On the other hand, the big hit on China's growth has happened in Q1 and the economy is already on the recovery path.

Risks to our forecast
China's economy could be even weaker if 1) Q1 growth has fallen more than our estimate, and/or 2) recovery in Q2 is weaker due to slower resumption to normality or a deeper global recession in Q2-Q3. Upside risk would mainly come from a faster acceleration of activities in H2, either due to a much larger fiscal stimulus or a rapid rebound in property activities, possibly aided by supportive policies. However, the upside will be limited, and growth will unlikely be much above 3% even in such a case.

Signposts and policy outlook
To assess the likely economic impact of the rapidly developing COVID-19 outbreak, we would monitor 1) the pace of China's work resumption, 2) signs of resurgence of new cases in China, 3) the number of new cases outside of China and 4) government actions in mobility restrictions and fiscal policy elsewhere in the world. To gauge additional policy support in China, we would look out for 1) additional fiscal support, including more subsidies for employment and consumption and a bigger infrastructure investment package and 2) signs of significant property support. Regular Politburo meetings and the NPC (meeting date not yet confirmed) should provide more clarification in the coming 1-2 months. Monetary easing is of limited help.
Now that's getting realistic.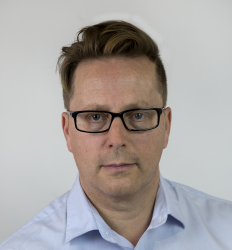 Latest posts by David Llewellyn-Smith
(see all)