Senior sources in the banking and the forecasting sectors believe Australia's unemployment rate could triple to more than 15% with 2 million Aussies losing their jobs:
The Sydney Morning Herald and The Age have spoken to senior sources in the banking and the forecasting sectors who said their analysis showed Australia was headed for an unemployment rate of 15 per cent or more. It currently stands at 5.1 per cent.

A source who could not be named for commercial-in-confidence reasons said unemployment at that level would mean more than 2 million Australians out of work. It would be the highest jobless rate since 1932.

ANZ senior economist Catherine Birch said unemployment would climb rapidly and in much greater numbers than Australia experienced during the global financial crisis, when the jobless rate lifted from 4 per cent to 5.9 per cent over a 15-month period.

She said a rise in unemployment will also bring health issues.

"Periods of higher unemployment are associated with a deterioration in mental health and a higher suicide rate. And in this crisis, social distancing and isolation pose additional risks to mental health," she said.
If this forecast proves true, it would easily surpass the peaks of unemployment experienced during the early-1980s (10%) and early-1990s (11%) recessions: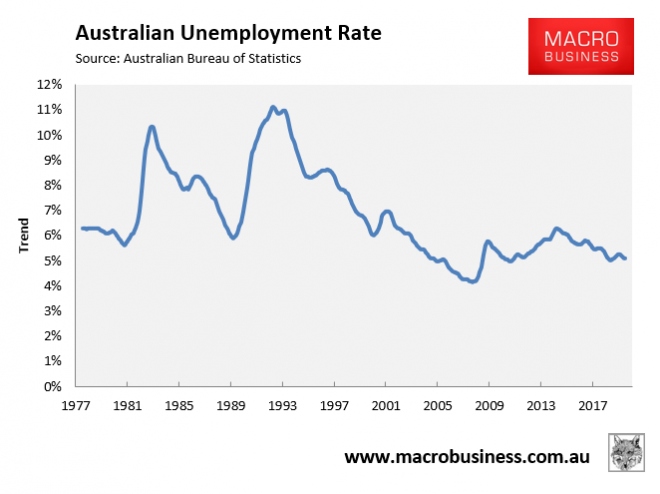 But even that would understate the true situation facing Australian workers, given underemployment is already tracking near all time high levels: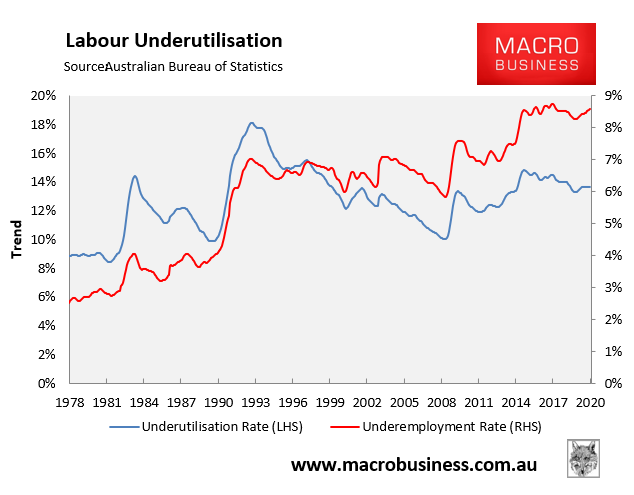 Basically, the Australian economy is facing a Second Great Depression, which is why the federal government must provide a backstop via a temporary universal basic income.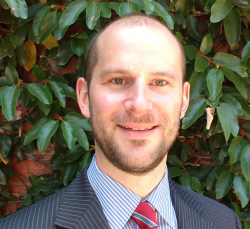 Latest posts by Unconventional Economist
(see all)