Over recent years we've read countless media propaganda about how so-called "tiny homes" are a genuine solution to Australia's chronically poor housing affordability.
These tiny homes – effectively caravans re-branded – are typically marketed as being sustainable, stylish and liveable, often with catchy phrases like "going smaller actually means living larger".
The global coronavirus outbreak is quickly dispelling this tiny homes propaganda.
With many of us now quarantined, our homes are now serving not only as places of shelter and refuge, but also as workplaces, schools, gyms, theaters, restaurants, and parks.
Those like me living in a traditional detached house with a good sized backyard are coping well. For us, our homes meet all of our basic needs. We have extra rooms for a home office. We have a dishwasher, washing machine and internet. We have areas in which to exercise, get fresh air, be alone or together. And we have space to store grocery supplies.
By contrast, tiny homes and shoe box apartments were never meant to be used multi-functionally beyond basic shelter. These homes offer none of the above advantages. Instead, they wrongly assume that people want to live most of their lives outside in public parks, restaurants, bars and laundromats. And these assumptions have been destroyed by the coronavirus quarantine.
For those crammed into tiny homes or shoe box apartments, they are experiencing living conditions more akin to a prison.
The fact of the matter is that people have always treasured having space.
If tiny homes represented a genuine step-up in living standards, we would have witnessed households clambering to live in caravan parks. The fact that caravan parks are reserved for poor people speaks volumes as to the true merits of tiny home living.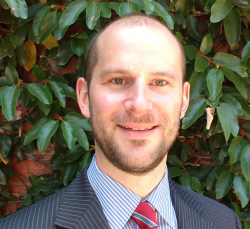 Latest posts by Leith van Onselen
(see all)