A Herald-Sun investigation has revealed that thousands of international students are abusing the Administrative Appeals Tribunal (AAT) to extend their stays in Australia for years on end:
A Sunday Herald Sun investigation into student visas has discovered a system in crisis, with rejected international students spending up to five years appealing Department of Home Affairs decisions that they must leave.

While they wait for their appeals to be heard the rejected students are spending years on bridging visas, giving them unlimited work rights. Some of the most blatant rorts include:

— A Filipino woman who arrived in Australia in 2006 as a student and is fighting a decision to cancel her visa;

— An Indian student won three bridging visas despite no evidence of enrolments since 2017;

— A Nepalese man enrolled in five courses over 11 years before he was ­finally told to leave;

— A Chinese man still appealing a 2017 decision to revoke a visa he got using a fake degree…

There are now more than 10,000 students waiting for the Administrative Appeals Tribunal to review their cases, with the backlog blowing out migration hearing times to an average of 77 weeks.

Attorney-General Christian Porter said the government had "already taken action to help address the workload of the Migration and Refugee Division of the AAT, by appointing 33 additional members".

Another 11,000 migration matters — many of which are student visa appeals — are now clogging the Federal Circuit Court, blowing out average trial times to 18 months…
The most visible representation of these type of shenanigans is the blow-out in temporary bridging visas, which are typically granted to migrants awaiting decisions on applications for permanent residency.
As shown in the next chart, the number of temporary bridging on issue has more than doubled under the Coalition Government's watch, to 230,000 as at September 2019: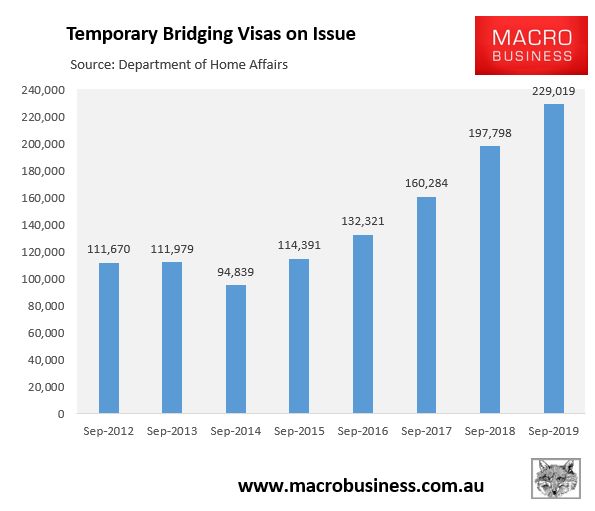 An entire industry has developed to 'game' Australia's visa system.
When temporary visa holders does not wish to go home they can contact the immigration industry and set in motion the never ending AAT process, thus allowing them to extend their stays in Australia for work or in a bid to gain permanent residency.
As a result, there is now a massive backlog at both the AAT and federal court, which have been swamped with dodgy claims for residency.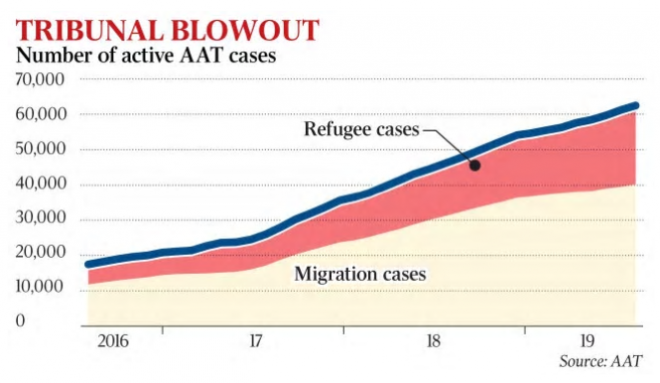 As noted last year by former High Court justice, Ian Callinan:
[Ian Callinan] said "almost everyone" with migration law experience had told him there were applic­ants and representatives who "game the system, well knowing there is an automatic entitlement to a bridging visa"…
The solution to stop the rorting of Australia's visa system requires tightening the AAT process by closing avenues of appeal to foreigners rejected a visa by the Department of Home Affairs.
Given each migrant case reviewed by the AAT costs between $2137 and $3036 to review, there is also a Budget imperative in shutting the visa rorting down.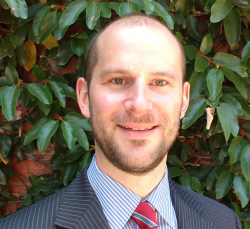 Latest posts by Unconventional Economist
(see all)