While ordinary Australian households tread water financially, experiencing zero growth in household disposable income over more than seven years: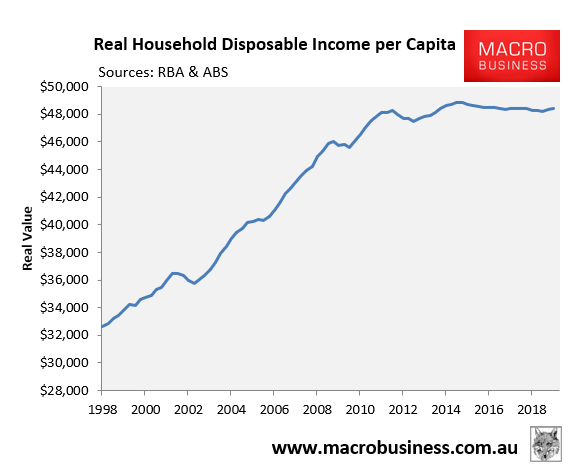 Australia's ultra-wealthy population is projected to balloon further over the next five years, according to the Knight Frank Wealth Report:
The data shows Australia's ultra-high-net-worth-individual (UHNWI) population will rise to 4,881 by 2024, up from 3,796 in 2019, with more than 200 new ultra-wealthy people being created in Australia each year.

Australia's ultra-wealthy population grew by 5% in 2019 and by 35% over the past five years.

At the same time, Australia's high-net-worth-individuals (HNWI) are expected to grow by 34% over the next five years to reach close to 2.1 million. Currently, 50 million people globally are considered millionaires, with wealth of US$1 million or more.

According to Knight Frank's Head of Residential Research, Australia Michelle Ciesielski, Australia is forecast to have one of the highest rates of growth in UHNWI populations globally over the next five years…

Knight Frank's Joint National Head of Private Office Sarah Harding said: "On average 80% of Australian UHNWIs saw an increase in wealth in 2019, well above the global average response of 63% in the Knight Frank Attitudes Survey.

"Looking ahead to 2020, 63% of Australian UHNWIs believe their wealth portfolios will continue to grow, which is optimistic when compared to the global average of 55%.
Major growth in high net worth individuals at the same time zero real income growth for households sounds like a country running off the rails.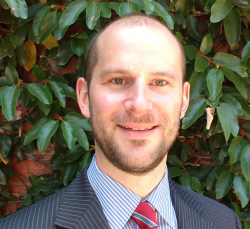 Latest posts by Leith van Onselen
(see all)