The federal government is set to allow small business owners and people who lose their jobs due to the coronavirus pandemic to access part of their superannuation savings. This comes as the Coalition is under growing pressure to relax the rules governing early access to super on health and financial hardship grounds in response to the crisis:
Politicians are already being inundated with emails and phone calls from the public who want to be able to draw on some of their share of the nation's $3 trillion superannuation pool to cope with the coronavirus crisis.

The government is trying to balance the demand for cash from fund members, without threatening the liquidity position of super funds which have large amounts of money tied up in illiquid unlisted assets such as infrastructure.

Treasury and the Australian Prudential Regulation Authority do not want to trigger a redemption "run" on super funds.

The government is actively working on loosening strict existing financial hardship and health provisions that sometimes enable access to superannuation before the age of 65…

There is likely to be strong opposition from the influential superannuation industry on tapping into retirement nest eggs, because it could be viewed as a move by the Coalition government as undermining the compulsory savings system.
Australia's superannuation savings will have already been battered by the circa 31% fall in the All Ordinaries Index (i.e. the biggest 500 companies on the Australian Stock Exchange):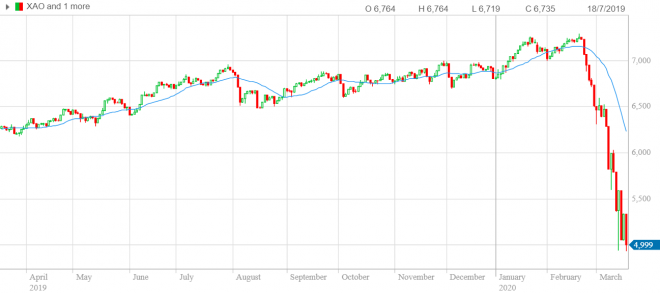 Given the All Ordinaries index fell around 55% during the GFC, and this crisis is equally bad if not worse, superannuation balances face further devaluation from adverse sharemarket movements.
Add a wave of early withdrawals into the mix, and Australia's famed "$3.0 trillion superannuation pool" is facing a massive hair cut.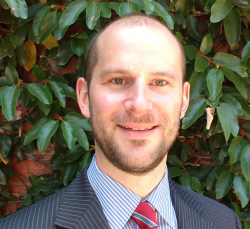 Latest posts by Unconventional Economist
(see all)