The past month has been one of the worst on record for the Australian share market and by extension our superannuation system, which is among the most heavily concentrated in equities in the world.
The bellwether All Ordinaries Index, which tracks the 500 largest companies listed on the Australian Stock Exchange (ASX), has lost fully one-third of its value: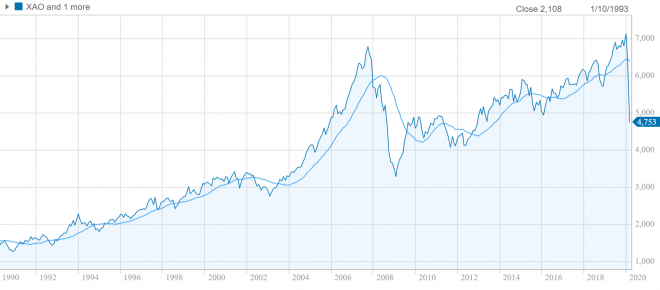 And this decline has already wiped $290 billion off Australia's total superannuation savings, according to new analysis from research house Rainmaker Information and Mercer:
Rainmaker Information estimating that $290 billion has already been wiped from the total pool of $2.2 trillion that was held in the nation's retirement savings, excluding self-managed funds, before the market plunge began.

The figure is based on the average declines in investment returns experienced by prudentially regulated and professionally managed superannuation funds from late February to mid last week.

Low balance MySuper accounts have tumbled by between 10 and 15 per cent over the past month, according to Rainmaker. Meanwhile, Big Super players like AustralianSuper and UniSuper have experienced losses of around 10 per cent and 13 per cent respectively on their balanced funds…

Mercer data estimated that diversified growth or balanced funds experienced losses of between 11 and 12 per cent, giving an overall damage count broadly on par with Rainmaker's $290 billion. The figures are over the period from late February to close of trade on Monday.

Craig Hughes, director of investment consulting at Mercer Australia, said the key differentiator was asset allocation by funds to unlisted investments such as property and infrastructure…

"Portfolios that are heavily or wholly weighted to listed assets like listed equities and bonds have performed a lot more poorly than the average, as high as minus 16 per cent or minus 18 per cent," Mr Hughes told the Financial Review. "Those with more unlisted assets have performed better, closer to the minus 10 range."
The last point about unlisted investments is important and has likely painted a rosier picture than actually exists.
That is, many superannuation funds hold significant levels of unlisted assets which they value themselves. Unlike listed equities, these are also not marked-to-market on a daily basis. Thus, their returns are most likely inflated.
As I noted on Monday, Australia's superannuation savings pool lost 21% during the Global Financial Crisis (GFC) and wiped out $270 billion of market value: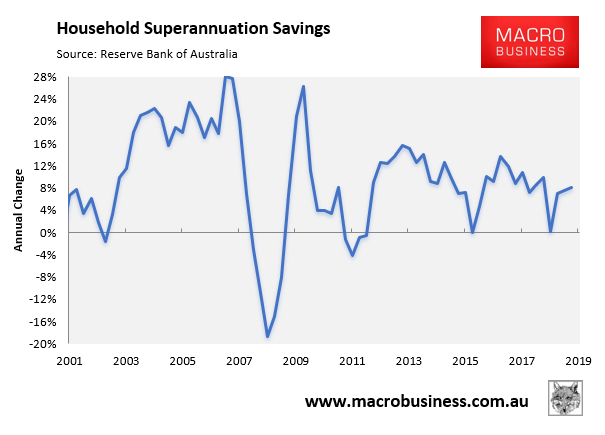 If the GFC experience is repeated again, meaning peak-to-trough falls in the All Ordinaries Index of 55%, this would equate to $570 billion being wiped-off Australia's total superannuation nest egg.
Of course, the situation facing the average individual superannuation account would likely be much worse, given the overall fund balance is biased upwards by never-ending fund inflows via the superannuation guarantee.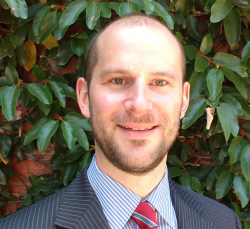 Latest posts by Leith van Onselen
(see all)