Via The Australian:
The government's surprise move to allow broad-ranging early access to super to Australians of all ages has sparked fears major funds may "freeze" withdrawals in the face of a torrent of applications to the scheme.

Critics of the plan that allows Australians facing financial stress to take out a total of $20,000 in cash from their funds say the plan flies in the face of decades of bipartisan government policy.

Jeff Bresnahan, the chairman of research house SuperRatings, estimates that $20,000 taken out of a 35-year-old's super account over the next 12 months foregoes around $80,000 in future benefits.

Bresnahan suggests: "If, as a result of unnecessary claiming, some funds are forced to consider freezing withdrawals to protect their remaining members, what will the government do then?"

A statement from Industry Funds Australia – an umbrella grouped for union-linked industry funds – warned funds could face difficulties in honouring a sudden and large volume of withdrawal claims: "The last thing anyone wants is for stressed members to face prolonged delays for access to their super due to administrative bottlenecks," the statement said.

Industry data has consistently shown that industry funds have a higher concentration of assets outside the sharemarket in unlisted assets, which has been one of the reasons these funds have beaten retail rivals such as AMP and funds from the major banks over the past decade.

However, the extra exposure to unlisted investments – such as infrastructure projects – may also mean industry funds could be among the first to face what is known as "liquidity constraints", where the fund cannot raise cash fast enough to match claims put through when asset prices are falling rapidly.
If they don't freeze redemptions then they'll have to dump their liquid assets. That is, stocks.
That will add pressure to the sharemarket and crystallise losses.
Hoocoodanode?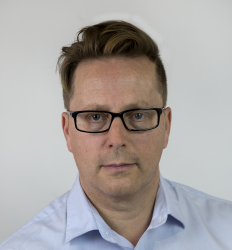 Latest posts by David Llewellyn-Smith
(see all)