Ah, the Coalition press.  It starts with the editorial:
State government is a simple realm, encapsulated in a single word: services. Former NSW premier Neville Wran, in office from 1976 to 1986, said his legacy was "we made NSW a slightly better place in which to live". "Nifty" did that by delivering services, concentrating on three Ps: petrol, power and public transport. It was a different era but the essence of governing is competency; no need for flashy rhetoric. State politics is a place for technocrats, uppity mayors and officials who mouth a new lingo — "putting customers first". Of the current crop, Victoria's Daniel Andrews has got the basics right most often, even though he's prone to indulging niche causes.

Lamentably, this tier of government is a theatre for infantile games, endless plots and subdistrict grifting. Premiers and chief ministers will be exposed by the coronavirus pandemic. Yet how well they and their interconnected systems respond to the medical, social and economic emergency is literally a matter of life and death. Our success in containing COVID-19 also depends on what leaders bring to the broader fight through the national cabinet and other platforms.
Ah yes, blame the states. It's the epitome of a national crisis with no hope of containment without a national strategy yet failure is the state's fault.
The bizarre turns Twilight Zone with the arrival of Dennis Shanahan:
Scott Morrison has moved to quell growing anxiety and confusion with substantive action and forthright rhetoric.
Lordy, there must be some other "good" Scott Morrison in the dimension that Shanahan inhabits. Because we got the slow motion, deeply confusing and waffling one.
Greg Sheridan makes a false assumption:
For 50 years, popular culture in Australia and the West has mocked authority, glorified rebellion, sanctified the individual's quest for ever deeper self-realisation and told us that Western governments are dishonest, corrupt, wicked and primarily act as agents of racism, colonialism, sexism, economic exploitation and environmental despoliation.

All this is reinforced by academic culture, which sheets all these sins home not only to Western governments but to Western civilisation generally.

Is it any wonder that these societies are having so much trouble in the coronavirus crisis responding to essential lifesaving directions from their respective governments?
Wjy should anyone respect the authority of the SloMo Government when it has none? It is run by a real estate lacky. Its treasurer is a tennis pro. These are the dregs of a politcal party that took power in a coup after successive leadership putsch's drained what was already a thin gene pool. Its performance since the election has been terrible, guiding the economy into recession and cheerleading private debt higher into an end of cycle shock. Not to mention abandoning the nation during historic bushfires and mismanaging climate change, as well as directing all policy for the continent at a small group of troglodyte QLDers. The PM himself can talk under wet cement and never say a thing. He is about as human as a loudhailer.
Imagine the strong leeadership and cogency of John Howard versus this clown show. There is no authority to respect. That's why political trust is at record lows.
And, in the end, it has simply done poorly on the virus. Paul Kelly offers more of the same propaganda draped in flowing robes of failed erudition:
The Labor Party has broken decisively from policy bipartisanship on the fight against COVID-19. Its attack on Wednesday was comprehensive, specific and personal. Sensing mounting concern about Scott Morrison's stance, Labor has dissented from the government and its medical advisers.

Labor leader Anthony Albanese and his senior colleagues ­rejected Morrison's core strategy — fighting two crises, health and economic, together. Albanese ­repudiated this as a "false distinction", saying Labor saw health as the first priority followed by the economy "in that order".

He rejected the Morrison method of daily updates as "no good" for certainty and con­fidence. Aware that tougher measures are coming, Albanese called for "stricter shutdowns" of the economy. He accused Morrison of playing politics, confusing the public and seeking "to hector people and blame people".
For once, the Albotross is right. There is no half-arsed path that works. We need complete shutdown  of infected areas to contain the virus then you test, test, test your way through the reopening. It is north Asia's proven method and the only way to ensure lowest deaths and minimal economic damage.
The simple truth is Canberra's authority would rise if SloMo and his gaggle of Murdoch cheerleaders resigned.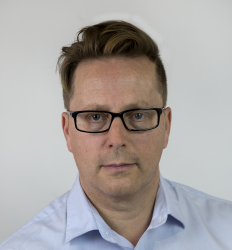 Latest posts by David Llewellyn-Smith
(see all)