In my view ScoMo is a sandwich short of a picnic. But I've also heard from senior sources that he's just thick as a brick.
When it comes to COVID-19, if it were not for the luck of Summer, Australia would already be Italy. The response to the virus by the Morrison Government has been slow, misshapen and badly compromised by interests from the beginning. Just one month ago it declared Australia virus free and was ready to throw open the borders. Indeed, it did, to 1k Chinese kiddies as the pandemic raged there.
Now, despite the benefits of Summer's light, heat and humidity, the SloMo response has released the thing into the community, via News:
Queensland and Western Australia have announced their biggest day-on-day surges in coronavirus cases.

Queensland has recorded 50 new cases, taking the state's total number to 144.

Western Australia has reported 17 new cases, taking its total to 52.

It comes after PM Scott Morrison announced a ban on all non-residents returning to Australia, to go into effect tomorrow night.

Australia now has 709 confirmed cases of COVID-19, with 307 in New South Wales, 150 in Victoria, 144 in Queensland, 42 in South Australia, 52 in Western Australia, 10 in Tasmania, three in the Australian Capital Territory and one in the Northern Territory.

Six people have died – one in Western Australia and five in New South Wales – and 43 have recovered.
Here are the latest charts:

In eight days we can expect cases to expand tenfold and the Australian shutdown to be advancing towards total in a panic, including schools, as private citizens do what SloMo will not.
Our thoughts now are that Australia will experience a double peak in infections. The first spread underway today may plateau in a month or six weeks, depending upon how quickly SloMo wakes up and shuts everything down offically. We ought still be able to "flatten the curve" of the virus spread with the help of seasonality. For a while.
But when Winter proper arrives all bets are off and the virus will be much harder to contain. We see a second, much larger peak, around July/August.
What we learn over the next six weeks about containment will determine how bad the Winter peak will be.
With SloMo in charge the signs are not good.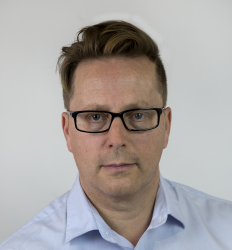 Latest posts by David Llewellyn-Smith
(see all)