SloMo again:
Prime Minister Scott Morrison has announced that all non-urgent elective surgery will be suspended "until further notice" from midnight on March 26, due to the coronavirus.

"Cancellation of elective surgery will allow the preservation of resources like personal protective equipment and allow health services to prepare for their role in the COVID-19 outbreak," Mr Morrison told reporters in Canberra.
Is the PM really going to cancel life one feature at a time? With this kind of drip fed command and control nobody knows what to do.
I noted this morning press reports that Border Force was resposible for the docking and release of passengers from the Ruby Pricess death ship in Sydney. No, says Border Force:
Australian Border Force Commissioner Michael Outram has laid the blame on NSW health officials for allowing a cruise ship to disembark in Sydney with a number of passengers on board who contracted coronavirus after reporting flu-like symptoms.

Mr Outram said the ABF did not have the responsibility for assessing the health and biosecurity concerns of the Ruby Princess cruise and it was NSW Health which gave the green light for the passengers to disembark.

He said his organisation only had responsibility for visas and contraband on cruise ships.

The ABF boss also revealed NSW Health didn't tell his organisation there were passengers on board with flu-like symptoms.
Actually, neither is to blame. The problem is the piecemeal, sloppy, inappropriate, unethical, contradictory, Swiss cheesse shutdowns coming from SloMo's office, which includes crusie ships as well as nose jobs, some of which can dock while others can't.
Given this is a federal area crossing state borders, why isn't there a set protocol or a diversion plan for ships with Aussies aboard to unpopulated areas for medical processing?
SloMo's waffle is creating diffused responsibility, leaving federal departments confused, states fending for themselves, and causing mass personal and institutional panic.
As Warnie says, it ain't rocket surgery. Shut us down!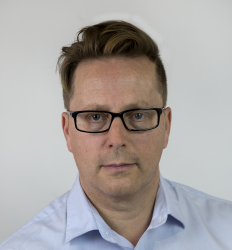 Latest posts by David Llewellyn-Smith
(see all)