For years, Bernard Salt – the self proclaimed "unabashed supporter of a bigger Australia" – has produced reams of articles pushing rapid population growth and high density living, warning that to not follow this path would lead to an economic and fiscal catastrophe.
Now Bernard Salt has repented somewhat, admitting that Australia's lower density will help it to contain the coronavirus:
The virus is contracted by human contact, which means it is picked up and multiplied in densely packed urban communities…

In this regard, Australia has a clear advantage. The low-density sprawl of our major and provincial cities gives us room to move, space in which to isolate, less scope to bump into others. Who would have thought that the very essence of late-20th century Australia — low-density suburbia — may turn out to be a decisive factor in mitigating­ the effects of a deadly 21st-century pandemic?
Australia would be in an even better position if it hadn't followed Bernard Salt's advice and stuffed millions of new arrivals into high density apartments: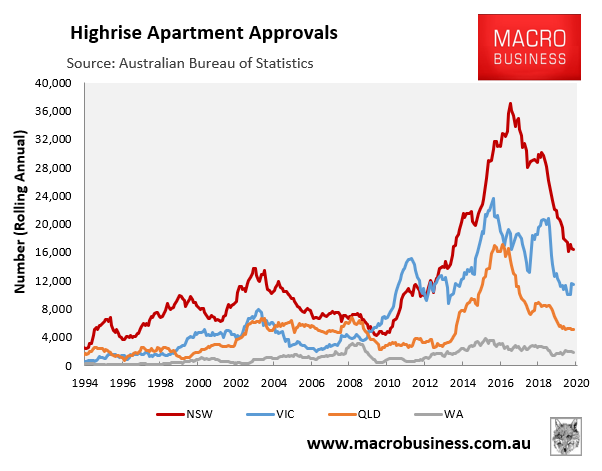 Continuing down Salt's Big Australia path, and shoehorning more people into high-density living (see next chart) will obviously make Australia more vulnerable to future pandemics, as well as crush liveability.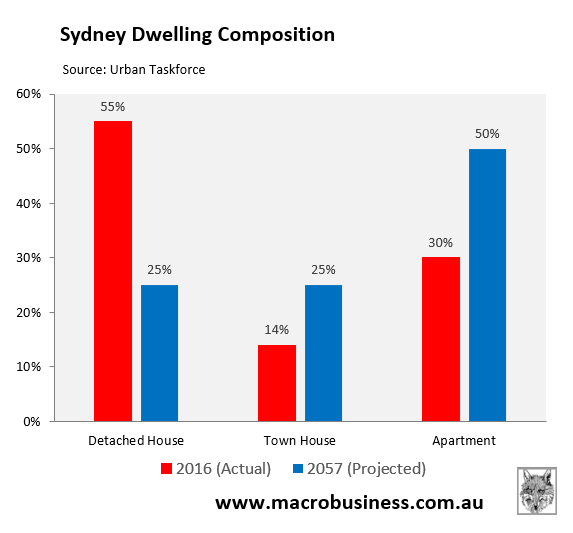 Rack off Bernard.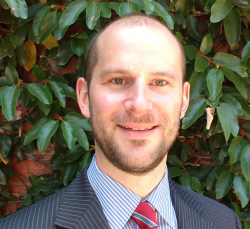 Latest posts by Leith van Onselen
(see all)