In a speech delivered today, RBNZ Governor Adrian Orr has ruled out using unconventional monetary policy for the time being, but is open to the idea in the future should conditions warrant it:
Largely since post the 'Great Financial Crisis (GFC)' of 2008, global inflation and interest rates have been remarkably low. New Zealand's neutral interest rate (i.e., the rate that, on average over time, would be consistent with no over- or under-utilisation of resources and stable inflation) has declined considerably (Figure 2), and we have had downward pressure on domestic inflation.

Global inflation has been declining for a variety of reasons over recent decades…

On top of these long-term trends towards lower rates, adverse cyclical events – especially during and post the GFC – have driven many central banks to reduce interest rates to their effective lower bound (Figure 4) as a means to stimulate demand i.e., to continue to meet their inflation mandate…

As central banks' policy rates approached their effective lower bounds, they have had to find other ways to influence peoples' spending/saving habits, the exchange rate, the slope of yield curve, and the flow of credit through their economies. A growing number of central banks have gradually introduced a set of new monetary policy measures – that are coined as 'unconventional monetary policy tools' – to continue to meet their inflation mandate (Table 1).

These tools came under the general headings of: negative interest rate policies; lending operations to banks; large scale asset purchase programmes (otherwise known as 'quantitative easing'); and forward guidance (telling people what the central bank intends to do and for how long)…

The key outcomes were that interest rates on government bonds and corporate debt instruments did decline, stimulating spending. There was also a smaller, but positive, impact on credit availability. Monetary policy has been effective at stimulating economic activity even when the effective lower bound on interest rates has been met…

At present inflation in New Zealand is near the mid-point of our target range of 1 to 3 percent annual CPI inflation. The level of employment is also at, if not slightly above, our estimate of the maximum sustainable level. Achieving these targets has in large part been down to our setting of the OCR at 1.0 percent, well below our estimate of the 'neutral rate' of around 3 percent.

In our February Monetary Policy Statement we also outlined our thoughts for the economy ahead, noting good economic support from both monetary and fiscal policy, household wealth and spending, and New Zealand's strong terms of trade.10

Of course, we also remain humble as to our ability to predict the future, and I reiterate that on the basis of our historical forecast errors, the chance that the short-term interest rate in New Zealand could be 1 percent lower than now in two years' time is around 20 percent. That means while an effective zero bound for interest rate is far from the most likely outcome in New Zealand, it can't be ruled out. This is not a prediction, just a statistical observation outlining the challenges of setting monetary policy.

An inability to predict what might happen next is no excuse for not preparing for what could happen. That's true for businesses, governments and central banks. It is in light of both economic theory and recent global experience that we have been assessing what alternative monetary policy tools may be available to the Reserve Bank of New Zealand – and their relative desirability. We are fortunate, unlike many other OECD economies, to have the time to prepare for such possible needs.

The work we have been pursuing has involved:

Identifying the suite of possible 'unconventional monetary policy tools' available to us;
Defining and making explicit the criteria we would assess these tools with, against both each other and also alternative policies all together (e.g., fiscal policy options);
Considering the relative benefits and costs of the tools, so as to operate on a 'least surprise' basis, and to ensure we are working in collaboration and with the agreement of the fiscal authorities;
Considering not just the monetary policy efficacy of the tools, but also broader considerations related to our financial stability and efficiency mandate; and
Ensuring the tools are actually able to be utilised, including working with the important financial institutions that make up our system…

The Reserve Bank of New Zealand has not, and still does not, need to use alternative monetary policy instruments to the OCR. But it is best to be prepared.
While New Zealand's economy is stronger than Australia's, and its cash rate is higher (1.0%), it does face many of the same risks from the coronavirus pandemic. These include:
a supply side shock as North Asia shuts;
a collapse in tourism and education;
a brick wall stall for new property sales;
an ongoing equity market crash;
falling retail sales;
big falls in commodity prices;
a stall in migration flows;
stalling and falling property prices through winter;
household deleveraging; and
a private investment freeze.
Thus, it could be a matter of when, not if, the RBNZ resorts to unconventional monetary policy.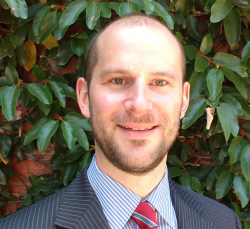 Latest posts by Leith van Onselen
(see all)