Qantas CEO Alan Joyce has urged staff to tell their local MP that Virgin Australia should not get any more help than other airlines to help it cope with the COVID-19 crisis. Virgin Australia is said to be at risk of collapse if the COVID-19 crisis is prolonged, with Moody's recently downgrading its credit rating to B3. Joyce contends that Virgin Australia has been badly managed for 10 years, and he has told Qantas employees that they should make it clear to their local MP, including Prime Minister Scott Morrison, that they expect all Australian airlines to be treated equally:
"Our response on this one is very clear – we think everyone is entitled to a fair go, and if the government is helping, it should help an industry not a particular company," Mr Joyce said in a conference call.

"Governments aren't there to pick winners and losers; governments are definitely not there to support a company that's been badly managed for ten years, and governments are definitely not there to support a company that's owned by Singaporeans, Chinese, Abu Dhabi and a British billionaire. They are there to do what's best for Australia"…

"I'd ask all of our employees, because it is in your interest to make sure your member of parliament, if Scott Morrison is your member of parliament, to make it clear that you expect equal treatment for the airlines in this country. It would be outrageous if Virgin and our competitors were supported and Qantas wasn't," Mr Joyce said.
While I agree in principle with Alan Joyce, we should not forget that six years ago Qantas' credit rating had been downgraded to junk and it was demanding an individual bail-out from the federal government against the "2000 pound gorilla" in Virgin. So there is a bit of pot calling the kettle black at play here.
It should also be recognised that if Virgin fails, it would not necessarily represent a disaster for Australian aviation.
Aviation is a bonafide services industry. This necessarily requires that employment be performed locally, irrespective of who owns or operates the airlines. Whether a passenger flies to Sydney from Melbourne using Qantas, Jetstar, Virgin, Tiger, or another provider, a similar number of Australian employees – from counter staff, to baggage handlers and airline stewards – still need to provide the function.
This means that even if Virgin was to fold completely, airline services would be performed by another carrier – be it an expanded Qantas/Jetstar, Tiger or another entrant. In either case, the new supplier would still need to employ Australian workers to fulfill its functions, and the overall employment impacts from Virgin's failure would be manageable.
Indeed, when Ansett collapsed decades ago, there was minimal impact on overall aviation employment. Ansett's void was quickly filled by Qantas and Virgin, along with some smaller airlines that popped-up along the way.
The void could also be filled quickly by deregulating the domestic market and allowing foreign carriers to operate on domestic routes.
Further, while airlines are an essential service and public good, and do need some government assistance to stay afloat during this difficult time, any assistance must come with conditions and quid pro quo.
Some kind of equity stake and limits around executive remuneration seems appropriate.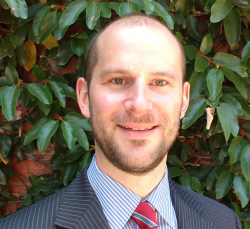 Latest posts by Leith van Onselen
(see all)