General SloMo contonues to fight his virus war as if mired in caramel, at Domain:
Guests will be banned from attending weddings and no more than 10 mourners will be allowed to attend funerals under a new nation-wide crackdown on public events to halt the spread of the coronavirus.

Australians have also been told to stay inside and work from home as much as possible and cancel extended family barbecues, children's birthdays and dinner parties.

Prime Minister Scott Morrison announced a new phase of shutdowns for Australian businesses from midnight on Wednesday, closing beauty therapy stores and shopping centre food courts and warning people hosting house parties they could face criminal charges.

The National Security Committee of cabinet also put a ban on any Australians flying overseas, lifting the government's advice from a "do not travel" warning to a flat travel ban.

Chief Medical Officer Brendan Murphy confirmed chief health officers "very seriously considered" advice from 22 leading academics that a total lockdown of all non-essential services, including schools, be implemented immediately on Sunday.

"But the idea that you can put measures in place for four weeks and suddenly stop them and the virus will be gone is not credible," he said. "So, we are very keen to put as restrictive measures in place without completely destroying life as we know it."

…"Make no mistake, if there is widespread community transmission, we may have to introduce some harder measures," he said.
And what will happen as the virus keeps slipping the cordon becasue you won't shut down? Errr…total shutdown. This has nothing to do with logic, it is politics. All reactive measures and spin. Never leadership and getting in front of the problem with a national strategy. It has been like this from the beginning.
Put Warnie in charge:
Cricket legend Shane Warne quickly took to Twitter to call out the conflicting nature of the PM's press conference.

"Listening to the PM like everyone here in Australia and what I understood was, 'It's essential, unless it's not. Then it's essentially not essential. I can't be clearer'. Plus people can buy a new shirt at a shopping centre? WTF? PM just had a shocker. Surely should be in lockdown now," Warne tweeted.

"I know it's impossible to please everyone as PM at the moment, but surely clear rules and lockdown for Australia as of NOW is the only decision – end of. Let's learn from the mistakes other countries have made. Health has to be the most important thing for everyone!"
Indeed, the Government's priorities are psychopathic, via the AFR:
Prime Minister Scott Morrison said the ruinous economic impact of the coronavirus, as well as the virus itself, was now putting lives at risk as he reluctantly ordered the closure of more businesses and public gatherings, throwing thousands more workers onto the dole queue.
The Coalition echo chambers are on board with it, Paul Kelly:
Australia is trapped in the ultimate vicious circle of the COVID-19 threat — governments are impos­ing a massive recession on the economy and liquidating jobs on a huge scale, with inevitable conflicts among political leaders about the depth of the pain they impose.

The core calculation is that the community is better off with mass job losses than seeing the hospital system in intolerable crisis. Put brutally, the calculation is that people are better off unemployed than sick or dead.

The reality, however, is these are different groups: it is the young and middle-aged who are losing their jobs, while those most likely to get sick are the retired elderly, often with existing health issues. The Morrison government's fiscal measures so far are geared to small-business jobs and equity, with many vulnerable people getting­ job and income assistance.
I'll make the leap and agre with Warnie that most Australians consider not dying a higher priority than unemployment. What they need is decisive instruction to shut down and income while it happens. Is that really too much to ask?
Apparently so, via Peter Hartcher:
Different states announced different rules for quarantining foreign shipping. Then, on the weekend, Victoria broke away from everyone else and announced that its schools would be closed from Tuesday. Other states are keeping their schools open, but with attendance at the discretion of parents. When the Commonwealth looks so confused, is it any wonder that the people are, too?
Nope. No surprise. And so, you get stuff ups like this:
NSW Premier Gladys Berejiklian told a confidential partyroom meeting on Tuesday that Australian Border Force officials were ­responsible for a catastrophic decision to release 2700 cruise ship passengers into the community, and that the agency should wear the blame for the risk of contagion ­unfolding in various states.

Ms Berejiklian made the remarks as it emerged one passenger from the Ruby Princess died on Tuesday morning and at least 133 others had become infected with the virus — including one NSW man, Greg Butler, 56, who left the ship, travelled for six hours on public transport to Tamworth, and then fell ill days later while in quarantine. He is being treated in an isolation ward in hospital.

Passengers from the ship dispersed across the country and overseas after passing through the Overseas Passenger Terminal at Sydney's Circular Quay without being screened for the virus or having their passports checked.
That seems unbelievable. Yet, without leadership, it is unavoidable because nobody knows where the boundaries are.
Jen Hewitt at the AFR is making the most sense:
According to Greg Hunt's update on Tuesday afternoon, people don't have to wait for governments to order them to spend more time at home rather than going out anywhere. He warns people testing positive must go straight home without stopping and that social distancing may be "contrary to our nature but essential for our future".

All true. But again, far too late to stop an escalating health contagion that will remain the leading edge of the devastating economic contagion until the virus is contained. This now seems certain to take months given the accelerating momentum of cases globally – except, that is, for China and other Asian countries which had learned the lessons of SARS.

In the US, Donald Trump is insisting the cure can't be allowed to be worse than the problem. "Our country wasn't built to be shut down," the President announced, declaring the US won't be closed for three or four months as some are suggesting.

But even by his triumphalist standards, Trump's latest assertion the US will be open for business "very soon" counts as one of the more absurd examples of rhetoric fighting reality – and losing.

The rhetoric of the Australian government is at least heading in the other direction. But its actions so far, even if based on the advice of its own medical experts, are yet to catch up with a staggering new reality.
Nobody is arguing that this is easy or pleasant or painless. But unemployment does not stack up against death for anyone but the psychopath.
——————————–
P.S. It's time to boycott Harvey Norman.
Billionaire retailer Gerry Harvey reckons we should all 'lighten up' and not let coronavirus dictate our lives. For a section of the population, "she'll be right" is the default position, the question is whether that mentality puts ourselves and others at greater risk. #60Mins pic.twitter.com/Q6zApNN934

— 60 Minutes Australia (@60Mins) March 22, 2020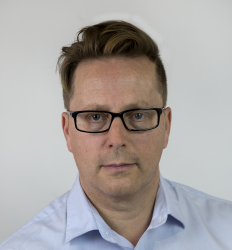 Latest posts by David Llewellyn-Smith
(see all)