With unemployment set to rockets and households all over the nation facing falling disposable income, Australia's private schools are facing a big drop-off in enrolments and fee revenue:
The Association of Independent Schools in NSW, which represents 33 per cent of all independent school students in Australia, said COVID-19 coming on top of the bushfires has hit parents' ability to pay.

Chief executive Geoff Newcombe said the deadline for the next set of school fees was rushing towards parents.

"Independent schools are not-for-profit and operate on thin margins; they rely on school fees to meet their expenses, 75 per cent of which are salaries for teachers and support staff.

"Our association, together with other states is calling on the federal and state governments to ensure that vulnerable independent schools can continue to offer teaching in either an online mode at home or at school."
Private schooling is a form of discretionary expenditure for households. When times get tough, they can simply move their children out of private schools into the public system in order to save money.
Hopefully a beneficial side effect from the coronavirus is that it will bring down school fees, which grew at nearly twice the rate of inflation over the past decade: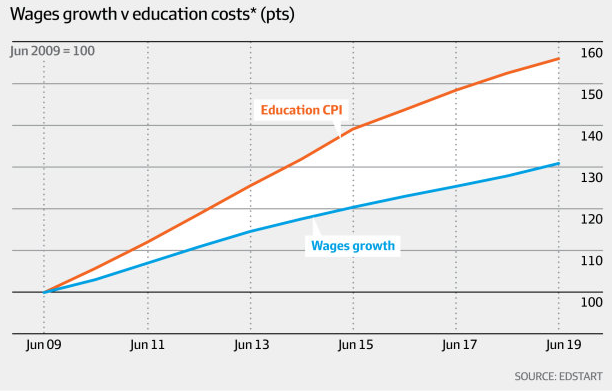 Evidence suggests that the academic benefits of private schools are, at best, very marginal (see here).  While at the same time, the costs of private schools was already becoming difficult to justify.
With Australian households facing extreme financial pressures, private schools are facing heavy losses of both students and fee revenue.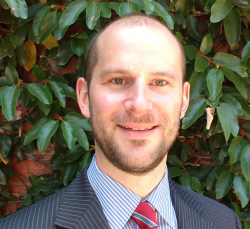 Latest posts by Leith van Onselen
(see all)