Over the weekend, Australia's private hospitals threatened to shut, axing up to 100,000 staff, unless they receive a government bail-out:
Australian private and Catholic hospitals are about to be closed and their staff stood down putting 100,000 workers out of a job right as the hospital system is about to buckle under the weight of coronavirus admissions.

The catastrophe is the result of a failure of state and federal governments to come up with a financial solution for the hospitals after they banned non-elective surgery at a national cabinet meeting earlier this week.

News Corp Australia reported Friday that 600 nurses had been stood down in New South Wales and more in Queensland when the third largest private hospital group Healthe Care was forced to cancel surgery.

On Saturday, all the nation's private hospitals issued a warning they too are on the brink as a result of the state and federal governments decision…

Hospitals are demanding governments guarantee their viability.
This has led to a firm rebuke from the chair of the Australian Healthcare Alliance, Jennifer Doggett, who described their special pleading as "completely disingenuous":
Doggett said it was essential the mixed public and private health system in Australia had a plan in place for diverting resources from elective to urgent services when required. This plan should have been developed prior to the Covid-19 pandemic, she said, "so that it could be implemented promptly and without the political opportunism that is being displayed currently by the private hospital sector".

Doggett added that private hospitals benefited from significant amounts of government funding, via Medicare and the private health insurance rebate…

"As part of this public funding they should be required to work collaboratively with government in a national health crisis situation," she said. "This would at least deliver some returns to Australians for the billions of tax payer dollars invested into the private health sector every year. The Covid-19 pandemic should make it clear that Australians have been misled about the importance of private health insurance by governments and the private health sector.

"I guess they are used to being treated as a special case and getting bailed out by government."
Meanwhile, GetUp has called for the private hospital system to be nationalised:
If the private health industry can't guarantee public healthcare, and secure jobs for their staff – they need to be immediately nationalised. We need every health worker to be deployed as part of a nationally coordinated fight against coronavirus.

…with private health lobbyists descending on Canberra to argue for bailouts, we need to dial up the pressure right now. This isn't a time for public cash grabs, it's a time for public ownership.

Around the world, countries like Spain and Ireland have already made the decision to nationalise their private hospitals.

It's an essential step for a nationally coordinated health response. Governments can ensure that our nurses and doctors are securely employed, while prioritising healthcare delivery for those who need it most.

If private corporations won't guarantee the healthcare we need, we must immediately nationalise private health assets to keep people alive. We can't let our healthcare system be taken hostage by lobbyists when we need it most.
But the federal government has averted disaster, striking a funding deal with the nations 657 private hospitals to expand bed numbers by 34,000:
The deal also opens up access to private hospital staffing and equipment, such as ventilators.

One third of Australia's intensive care capacity is in the private sector.

In exchange, the Commonwealth will guarantee the survival of private hospitals during the period while elective surgery, which is their main form of income, is cancelled.
GetUp is still right.
Private hospitals receive many billions of dollars of public subsidies every year via Medicare and the private health insurance rebate.
If they cannot be counted on to come to the nation's aid during times of national medical emergency, what good are they? Surely the nation would be better served if public funds were instead reserved for the public system?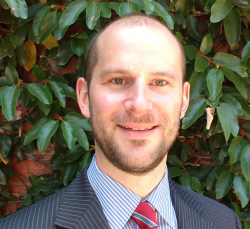 Latest posts by Unconventional Economist
(see all)