Is that all? Via OECD:
The increasing spread of the coronavirus across countries has prompted many governments to introduce unprecedented measures to contain the epidemic. These are priority measures that are imposed by a sanitary situation, which leave little room for other options as health should remain the primary concern. These measures have led to many businesses being shut down temporarily, widespread restrictions on travel and mobility, financial market turmoil, an erosion of confidence and heighted uncertainty.

In a rapidly changing environment, it is extremely difficult to quantify the exact magnitude of the impact of these measures on GDP growth, but is clear that they imply sharp contractions in the level of output, household spending, corporate investment and international trade. This note provides illustrative estimates of the initial direct impact of shutdowns, based on an analysis of sectoral output and consumption patternsacross countriesand an assumption of common effects within each sector and spending category in all countries.

This approach suggests that the initial direct impact of the shutdowns could be a decline in the level of output of between one-fifth to one-quarter in many economies, with consumers' expenditure potentially dropping by around one-third. Changes of this magnitude would far outweigh anything experienced during the global financial crisis in 2008-09. This broad estimate only covers the intial direct impact in the sectors involved and does not take into account any additional indirect impacts that may arise. These are only the initial impacts on the level of output. The implications for annual GDP growth will depend on many factors, including the magnitude and duration of national shutdowns, the extent of reduced demand for goods and services in other parts of the economy, and the speed at which significant fiscal and monetary policy support takes effect. Nonetheless, it is clear that the impact of the shutdowns will weaken short-term growth prospects substantially.
The scale of the estimated decline in the level of output is such that it is equivalent to a decline in annual GDP growth of up to 2 percentage points for each month that strict containment measures continue. If the shutdown continued for three months, with no offsetting factors, annual GDP growth could be between 4-6 percentage points lower than it otherwise might have been.

These estimates are one approach to quantifying the initial impact of containment measures on activity, and do not utilise the full range of data that inform the projections of economic growth in the OECD Economic Outlook.

However, their message of sharp initial declines in activity across countries following shutdowns and restrictions on mobility is very similar to that emerging from business surveys, high-frequency daily indicators, and the sharp output contraction observed already in China this year.

Considerable uncertainty remains about the duration and magnitude of confinement measures and the extent to which they may be implemented in a similar manner across countries. Even once they begin to be eased, the extent of any subsequent recovery in output will depend on the effectiveness of the policy actions taken to support workers and companies through the downturn and the extent to which confidence returns.

Evaluating the potential direct impact effects of widespread shutdowns: The output approach

One approach to identifying the potential immediate impact of widespread shutdowns is to look at detailed categories of output and identify the sectors most directly affected by containment measures. For each of these activities, illustrative assumptions can be made about the extent to which the activity is likely to be reduced, with output declines ranging from 50-100%.

Within service sectors, activities involving travel, including tourism, and direct contact between consumers and service providers, such as hairdressers or house purchases, are clearly adversely affected by restrictions on movement and social distancing. Most retailers, restaurants and cinemas have also closed, although takeaway sales and on-line sales may prevent a full cessation of activity in some businesses.

Non-essential construction work is also being adversely affected, either because of containment policies affecting labour availability orbecause of temporary reductions in investment.
The direct impact of lockdown measures is smaller in manufacturing sectors, some of which are less employment intensive.

Complete shutdowns are occurring though in producers of transport equipment, often because of difficulties in obtaining necessary inputs from suppliers in other countries.Taken together, the affected sectors account for between 30-40 per cent of total output in most economies. Allowing for only partial shutdowns in some sectors, and assuming a similar extent of shutdowns in all countries, the overall direct initial hit to the level of GDP is typically between 20-25% in many major advanced economies (Figure 1). The impact on annual GDP growth would depend on how long these measures remain in place.

Evaluating the potential impact effects of widespread shutdowns: The spending approach

An alternative way of estimating the potential direct impact of widespread shutdowns is to look at detailed categories of consumer spending, again identifying ones most directly affected by containment measures. For each of these types of spending, illustrative assumptions can be made about the extent to which spending is reduced, with cutbacks ranging from 50-100%.

Shop closures and travel restrictions are likely to result in some categories of spending being cutback completely, such as spending on clothing, footwear, household furnishings and packageholidays. Spending involving direct contact between consumers and businesses, such as carpurchases and hairdressing, is also likely to be postponed completely.

Sharp declines are likely in spending on local travel, restaurants, hotels and recreational services,although these still continue to some extent.

Other categories of spending, including spending on essential items, are assumed to remainunchanged.

Allowing for only partial reductions in some affected spending categories, and assuming similar reductions in all countries, the overall direct initial hit to the level of consumer spending could be around one-third in many major advanced economies after the full implementation of confinement measures.

The potential impact on consumers' expenditure is larger than on total GDP, as lower spending is partially offset by reduced import demand and because consumers' expenditure accounts for only aroundthree-fifths of GDP in the typical G7 economy. Taking these factors into account, the illustrative declines in consumers' expenditure also imply a reduction of around one-fifth in the level of domestic output.
Nothing seven million Australians on the new dole can't fix! Full report.
Others are more sanguine. Bloomberg economics has released research predicting that the Australian economy will suffer a 10% GDP contraction over the first three quarters of 2020, the worst since the 1931 Great Depression:
Australia's economy is poised for its deepest recession in 90 years as restrictions designed to mitigate the spread of coronavirus push firms and households to the brink, according to Bloomberg Economics.

Gross domestic product will decline by about 10% in the first three quarters of 2020 before a gradual recovery in the final three months, James McIntyre, Australia economist at Bloomberg Economics, wrote in a research report Monday. He doesn't expect Australia to return to its pre-coronavirus level of activity for three years.

"The grim economic reality is that not all businesses and jobs will be able to be saved despite the best efforts of fiscal policy makers," McIntyre wrote. "Fiscal measures are still essential, and worth it — it is less expensive to assist firms and households through to an eventual recovery than to rebuild the economy after the fact"…

McIntyre argues that stimulus measures, no matter how big, won't prevent upheaval in the economy, but they're key to helping firms through the crisis and rebuilding afterward…

"The labor market dislocation will be substantial, and is likely to linger for an extended period, even though economic growth may 'bounce back,' McIntyre wrote. "Economies will have to 'run hot,' or above potential for an extended period to not only re-engage unemployed workers, but to absorb underlying growth in labor supply."

For the full year of 2020, McIntyre expects the economy will contract by 6%. He sees labor market slack lingering, which will depress wage growth and inflation.
This forecast follows UBS' last week, which tipped a 10% decline in GDP in Q2 alone, 10.5% unemployment in "a few months", and a possible "depression":
Q2 GDPe cut to -10% q/q, worst ever; persistent lockdown may see Depression

However, given further lockdowns this week (and more looming), we again revise down our real GDP forecast for 2020 to -6.1% y/y (was -5.4%), by far the worst since WW-II. Q1-20 is likely sharply negative already at -1.4% q/q and +0.3% y/y – given that even before the lockdowns, consumer sentiment had the largest ever fall (-28% w/w), and shopping centre foot traffic was ~flat two weeks ago, but -46% y/y last week. Q2 GDP is set to collapse to ~-10% q/q (i.e. -40% annualised, revised from -7% q/q), and to -10.4% y/y. This is even worse than any quarter during prior Depressions. Indeed, prior downturns – which are mainly demand &/or financial shocks – aren't comparable. This time is unprecedented, as the supply side of the most of the economy has been (partly or fully) shut to combat a health crisis. Our new forecasts assume lockdowns 'flatten the curve' of COVID-19 cases, allowing some easing of restrictions, & hence normalisation of activity from late-Q2 onwards (which sees a sharp rebound in Q3 GDP onwards); but also relies upon material further fiscal (wage) stimulus in the near term.

Unemployment of ~10½% in months, with upside risk to most since Depression

US jobless claims had a record rise this week of 3.3mn, or 2.2% of employment (and were likely under reported given lags). In Australia, we now expect ~1mn job losses within a few months, a ~7% slide in employment. It is impossible to precisely measure how many are 'stood down' and hence can potentially return to work relatively quickly once the health crisis passes; vs how many are 'permanently unemployed'. But we assume a 2% drop in participation (which is normal during prior recessions, especially given this time welfare rules have also been eased), meaning unemployment is likely to spike from 5.1% now to ~10½% in coming months, around prior recession peaks.
All estimates obviously pre-dated yesterday's $130 billion wage subsidy announcement.
Regardless, the Australian economy is facing a Depression-style contraction.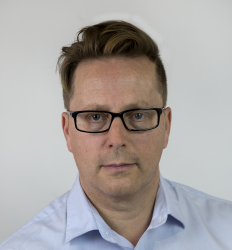 Latest posts by David Llewellyn-Smith
(see all)