New Zealand migration to Australia has halved according to Statistics New Zealand:
The estimated number of people migrating from New Zealand to Australia was 31,300 in the year ended June 2019, Stats NZ said today.

This is half the peak of 62,800 in the June 2012 year.

"Trans-Tasman migration has ebbed and flowed at different times, and currently we have relatively low numbers of migrants departing to Australia," population insights senior analyst Kim Dunstan said…

While 31,300 people migrated from New Zealand to Australia in the year ended June 2019, 27,600 migrated from Australia to New Zealand. About 4 in 5 migrant departures to Australia, and 2 in 3 migrant arrivals from Australia, were New Zealand citizens.

Net migration to Australia – the difference between migrant arrivals and migrant departures – amounted to a net outflow of 3,600 in the year ended June 2019. This compares with the highest-ever net outflow to Australia of 43,500 in the year ended March 2012.

"Although New Zealand traditionally loses more people to Australia than it gains, the latest net flows to Australia are small by historical standards."

The historical ups and downs in migration with Australia reflect a combination of factors, including relative economic and labour market conditions between Australia and New Zealand, and Australian immigration policy changes.
For mine, the reduction of immigration to Australia can be explained by the relatively stronger labour market in New Zealand: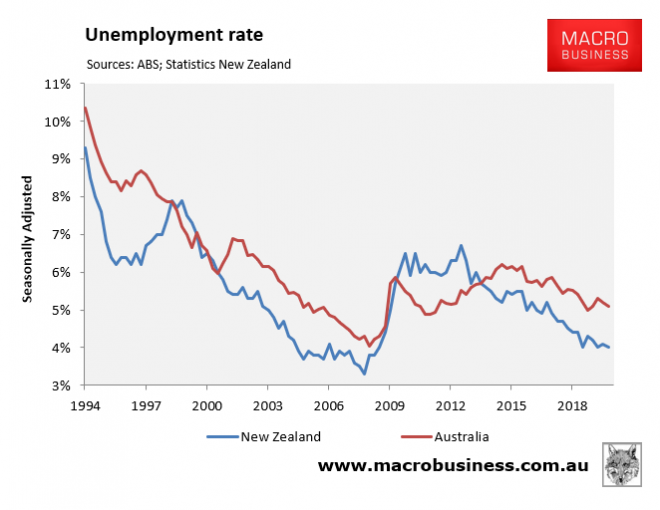 Why migrate to Australia when you are less likely to gain a decent job?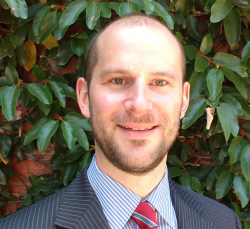 Latest posts by Leith van Onselen
(see all)