When the National Disability Insurance Scheme (NDIS) began to be rolled out in 2016, we warned that it would attract an army of fraudsters middle-men seeking their slice of the $22 billion honey pot on offer.
After all, witnessed similar rorting under the private vocational education and training (VET) and pink batts schemes, alongside the rorting of childcare subsidies.
In 2018, the defrauding got so bad that the National Disability Insurance Agency (NDIA), which runs the NDIS, set up a specific 100-officer fraud task force to investigate over 500 allegations of fraud or "sharp practice", including cases whereby tens of thousands of dollars had been "siphoned" from support packages.
Social Services Minister Dan Tehan said at the time: "We are putting criminals on notice, you come after the NDIS and we will come after you."
Last year we got more of the same. For example, The Guardian reported that "allegations of fraud within the national disability insurance scheme have surged dramatically" with tip-offs to authorities surging 48% from the prior financial year, and 25 dodgy former childcare operators axed from the scheme.
Criminal syndicates were also found to have defrauded the NDIS of millions of dollars.
The more things change, the more they stay the same, with another criminal syndicate on Monday pleading guilty of defrauding the NDIS:
Alaedine Rifai, 41, and his partner Amal Hilmi, 36, were arrested in May last year for their role in the group, which netted the money by hiding behind registered NDIS service providers for people supported by government-subsidised disability plans.

Under the conspiracy, the group claimed payments from people on disability plans, or those managing them.

Last Wednesday, Mr Rifai and Ms Hilmi, who have a child together, each pleaded guilty in Sydney's Central Local Court to conspiracy to defraud the Commonwealth…

Investigators found Mr Rifai and Ms Hilmi played a key role in the syndicate, which lodged over-inflated invoices for services and falsely drew from the victims' disability plans so that the victims were unable to make further claims.
To be fair, any $22 billion government scheme is going to have a certain percentage of people doing the wrong thing for personal financial gain.
However, the self-managed set up of the NDIS, alongside the explosion of providers, does seem to have opened it up to abuse, much like private VET.
History never repeats but it sure does rhyme.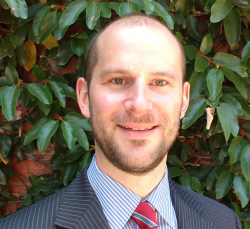 Latest posts by Leith van Onselen
(see all)