A few weeks back there were concerns that Australia's beleaguered National Broadband Network (NBN) would struggle to cope with extra user demand as large numbers of Australians work from home and access online streaming services:
NBN Co said it had already seen a rise in demand during both working hours and the peak evening usage period, and was anticipating this to reach "unprecedented" levels as the virus spread. Telstra warned customers increased traffic could lead to slower-than-usual services.
Thankfully, the NBN has passed the initial stress test, with Ookla Speedtest showing that Australia's broadband services have so far maintained speed levels; although mobile networks have fared worse:
It's still early days for our migration "home" but so far, the stats show that our fixed broadband is holding up somewhat better than our mobile networks.

While there are plenty of doubts about the capability of the NBN, perhaps even the longer-term viability the data shows that – so far at least – it seems to have held up to the extra pressure it's under.

The data from other countries clearly shows a drop in the median download speeds as users spend more and more time at home, our fixed services haven't deteriorated yet. This could be partly due to the bandwidth boost from NBN Co. Another influence could be thanks to the reduction in the streaming video quality offered by some services. What this does show that something is going right and users are getting a consistent service and data speed delivery…

Sadly the same can't be said for our mobile networks data delivery with a noticeable decrease in speeds during the same period…
With Australia inevitably headed into full lock down, the situation could deteriorate. But for now it is a case of 'so far, so good' for the NBN.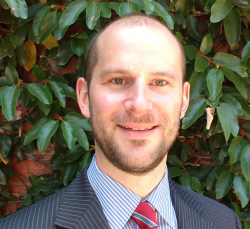 Latest posts by Leith van Onselen
(see all)