Martin North from Digital Finance Analytics has forecast that mortgage stress will rocket from 32.9% currently to 37.4% as unemployment soars to 7%:
Westpac just released a revised economic outlook…

Just last week they had set the forecast peak in the unemployment rate at around 5.8%- 6%, up from the current level of 5.3%.

But now the unemployment rate is now forecast to reach 7% by October 2020 (up from the previous estimate of 5.8%-6.0%) due to the larger negative shocks to the labour intensive sectors such as recreation; tourism; education; renovations and additions; and dwelling construction. This lift in the unemployment rate is despite reducing the participation rate from 66.1% to 65.4% as a discouraged worker effect – that is, as workers respond to a deteriorating labour market the participation rate is likely to decline…

This is consistent with our modelling – mortgage stress will rise in the months ahead as unemployment rises.

Now the question becomes, to what extent with the banks forego mortgage repayments, and not foreclose, and to what extent will the Government supports households directly? The mortgage debt mountain could bite deep and early…

Our own modelling is based on the assumption the crisis will run for at least 6 months. Overnight a UK report suggested 18 months is more likely, given the lead time to a vaccine.
Personally, I think Australia would be lucky if unemployment peaked at only 7%.
The fallout will depend largely on the policy response. The Morrison Government needs to immediately backstop the economy by providing income support to both households and businesses.
It should start by immediately lifting Newstart by $95 dollars a week (as proposed by ACOSS) and loosening eligibility criteria. This would provide a vital social safety net that protects the many people that will lose their jobs (as well as those unemployed already languishing). It should also provide cash grants to households and small businesses, as well as suspend quarterly tax installment payments.
Doing so would provide an automatic stabiliser for the economy that would help to prevent a deeper economic depression.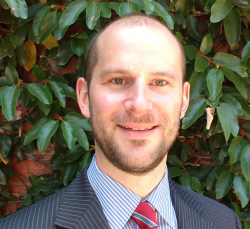 Latest posts by Leith van Onselen
(see all)