The miracle current surplus Australia has enjoyed for two quarter all but disappeared in Dec 19 as iron ore and, especilly, coal got thumped: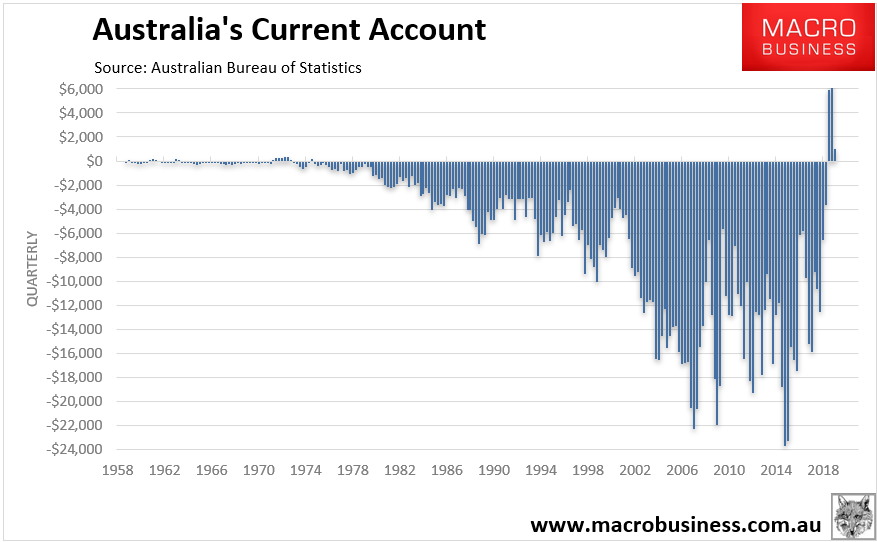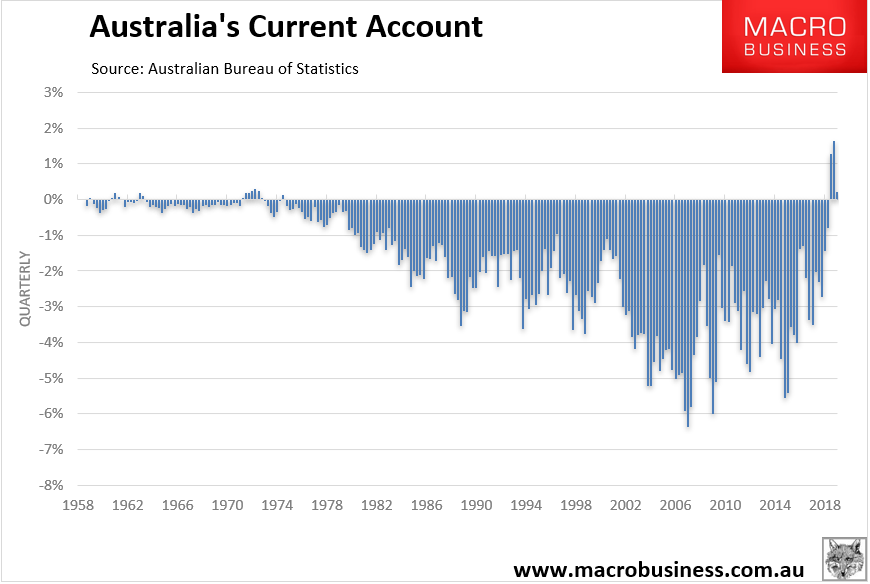 It's still rising on an annual basis: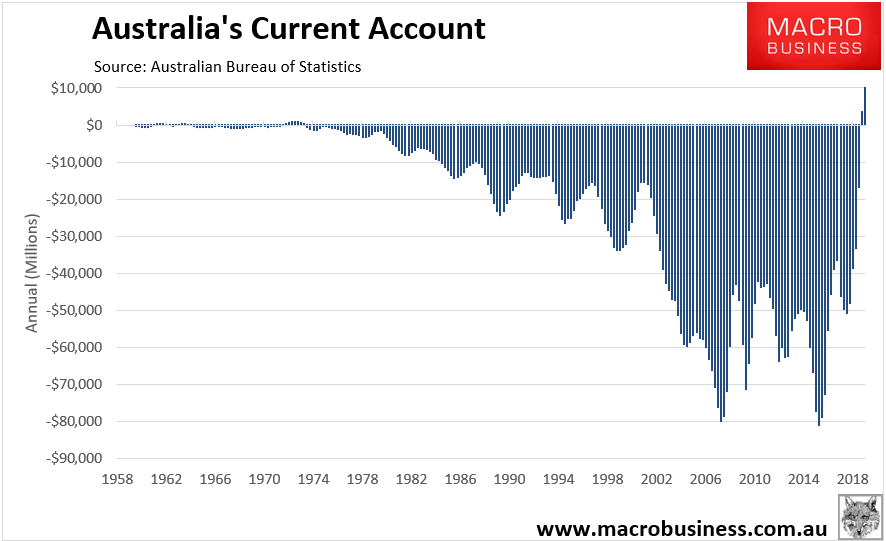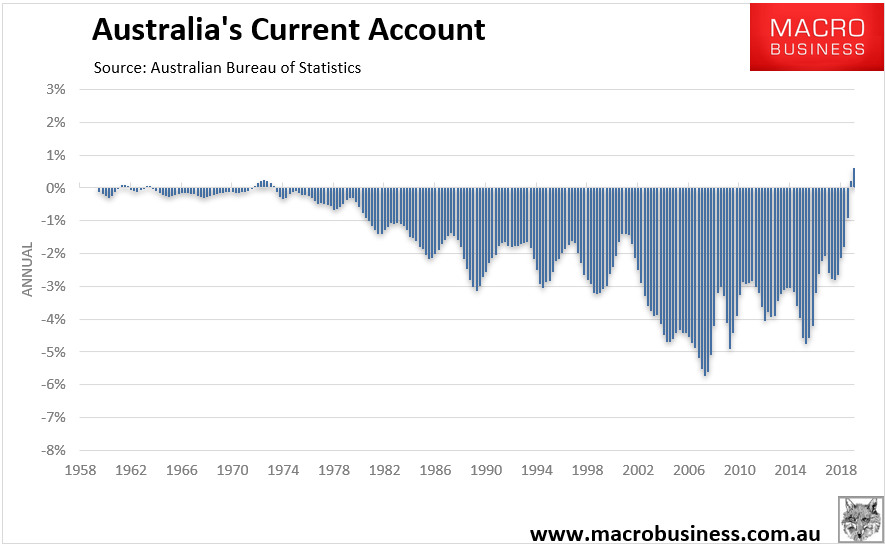 Net foreign debt fell slightly: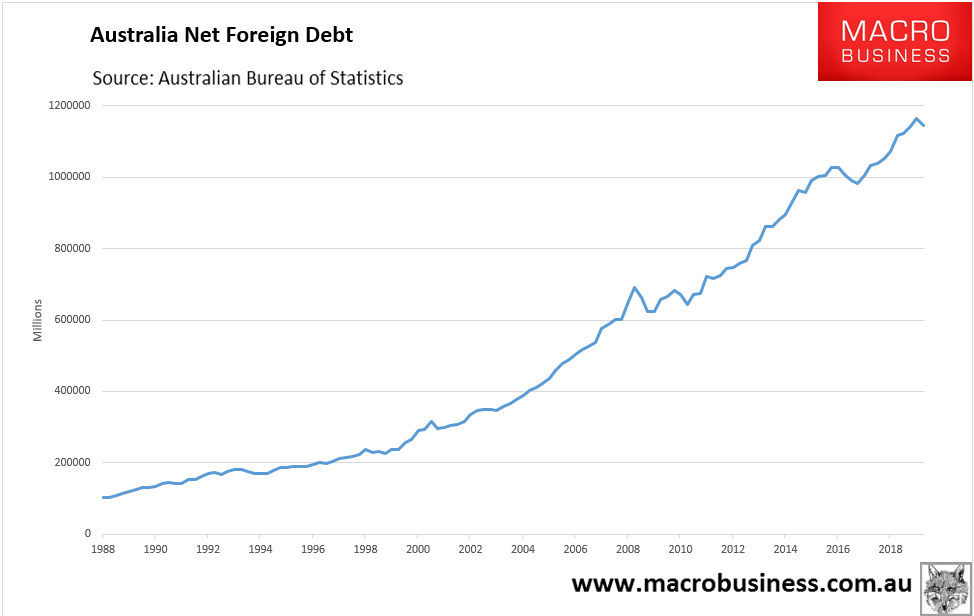 I wouldn't give up hope yet on more CAS. As the virus ravages domestic demand through winter and China stimulates for bulks, it may hit all new highs.
The challenge has never been whether Australia can sustain a CAS. It is whether it can do so without being in recession.
So far the evidence suggests not.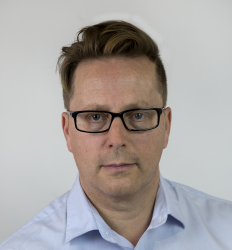 Latest posts by David Llewellyn-Smith
(see all)