Slowly but surely, Melbourne's extreme population growth, which has seen the city's population balloon by more than one million people (26%) in a decade, is threatening to overthrow another state government.
The Brumby Labor Government was voted-out on the back of public discontent with issues such as planning, public transport, cost of living, housing unaffordability and job insecurity.
But because these things had been caused to a large extent by rapid population growth, and the growth continued without a solution to these problems, the subsequent Liberal Government also paid the electoral price within just one term.
The Andrews Labor Government was re-elected on the back of its successful Sky Rail infrastructure build. But now it too is under immense pressure as its signature infrastructure projects turn awry.
In particular, the West Gate Tunnel is now in limbo, running well behind schedule and way over budget. The project's cost has already ballooned by $1 billion and its builders have sought to cancel their contract with Transurban citing undisclosed quantities of contaminated soil that require costly removal. The project is now not expected to be completed until well after the 2022 State Election:
The Andrews government's troubled $6.7bn West Gate Tunnel is "unlikely to be completed" by its 2022 deadline, amid an escal­ating dispute over contaminated soil…

The revelation that the tunnel won't be finished before 2023 is a major political headache for Premier Daniel Andrews…

Transurban chief executive Scott Charlton told the company's AGM that the fallout over the standoff between the construction contractors, Transurban and the government over the disposal of contaminated soil could result in further delays, with tunnelling yet to begin, despite being scheduled for July last year.

"As it stands, and we're currently reviewing the project, the contractor has informed us that the project is unlikely to be completed by the end of 2022 and there is pressure on the project schedule," Mr Charlton said, adding "we are two years in a five-year build at this point in time".

The warning foreshadows a headache for the government, which was aiming to have the project completed ahead of the November 2022 state election.
Next, the Metro Tunnel is also running an estimated $3 billion over budget:
The Andrews government has conceded it is having "continual conversations" regarding cost blowouts with the consortium building the $11 billion Melbourne Metro rail tunnel.

Victorian Premier Daniel Andrews and Transport Infrastructure Minister Jacinta Allan declined to reveal the extent to which the project has exceeded its budget, amid reports late last year that the consortium is seeking up to $3bn…

An audit last year revealed the cost of initial construction-focused works had increased by hundreds of millions of dollars.
Three suburban Melbourne councils have also indicated that they would launch a legal challenge against the state government's proposed route for its $16 billion North East Link road project:
Boroondara, Whitehorse and Banyule councils confirmed this afternoon they would pursue legal action that could delay the $15.8 billion North East Link.

The project — to join the M80 Ring Road and the Eastern Freeway — was given the green light by the government in December after a lengthy independent environmental review process…

Opposition planning and local government spokesman Tim Smith said the councils had "a good case, particularly in the court of public opinion".

He accused Planning Minister Richard Wynne of ignoring issues raised in the environment effects process and declared it had been a "total farce".
Now Labor's own heat land in the city's West is in revolt over extreme population growth and is reportedly "set to turn its back on the ALP":
The Victorian Labor party could lose its grip on its western Melbourne heartlands as voters on the city's fringes are increasingly squeezed out by population growth, a former key ALP strategist has warned.

Traditionally safe seats, including Werribee held by State Treasurer Tim Pallas, will become vulnerable to independent politicians appealing to new residents of the growing outer suburbs who are feeling all the pain of Melbourne's phenomenal growth but little of its benefits.

Simon Welsh, who led the research effort for Labor's resounding 2018 victory, says evidence is mounting that the electoral ground is shifting in Labor's traditionally solid voting base in the west, as the pressure grows on house prices, local services, infrastructure and jobs…

"There is now a considerable number of people living in these areas who are economically precarious, being stretched by debt and worried about job security," Mr Welsh said.

"These are the voters delivering that hit on the Labor primary."

The Labor man concedes his party is working hard to bring infrastructure and services for the west, but that the government was playing catch-up.

"The prevailing narrative for people living in these areas is one of neglect," Mr Welsh said.

"Not four years of neglect, but decades.

"Meanwhile, people keep arriving in the estates and are felt to be in competition for local services and infrastructure.

"I've seen this type of anger and sense of neglect many times before when doing political research in regional areas that have turned their backs on the major parties and swung to independent or minor party candidates," he writes.

"All the same ingredients are there in Melbourne's growth suburbs."
While it is early days, the Andrews Labor Government could be the next victim of Melbourne's manic immigration-fueled growth as infrastructure fails, housing becomes increasingly expensive, and quality of life plunges.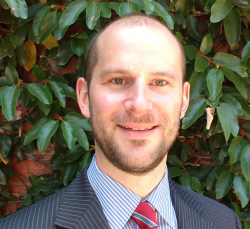 Latest posts by Unconventional Economist
(see all)